7 Ups And 7 Downs From Last Night's WWE Raw (September 17th)
DOWNS…
7. Time To Move On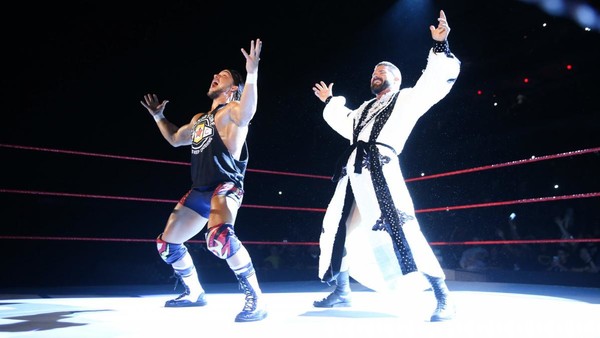 The Glorious Olympians (or whatever Bobby Roode and Chad Gable are calling themselves) have defeated the Ascension twice on Raw.
So naturally, we got a singles match between Gable and Viktor Monday night, which Chad also won. You would think that that would signal the end of this little feud, but Konnor blasted Gable into Roode afterward, dropping both men before he fled.
So that probably means that the feud… must… continue.
Why?
The Raw tag division isn't very deep right now, so yeah, you want Roode and Gable to get exposure without burning through the limited number of tag teams, but this has the makings of a six-week feud that doesn't elevate either team.
For now, we'll be tentative with the negative marks, because Gable and Roode are still getting themselves established, but let's hope this isn't another never-ending, go-nowhere feud.
Scott Carlson
Scott is a former journalist and longtime wrestling fan who was smart enough to abandon WCW during the Monday Night Wars the same time as the Radicalz. He fortunately became a fan in time for WrestleMania III and came back as a fan after a long high school hiatus before WM XIV. Monday nights in the Carlson household are reserved for viewing Raw -- for better or worse.
See more from Scott