8 Babyfaces The WWE Universe Turned Heel
5. Santino Marella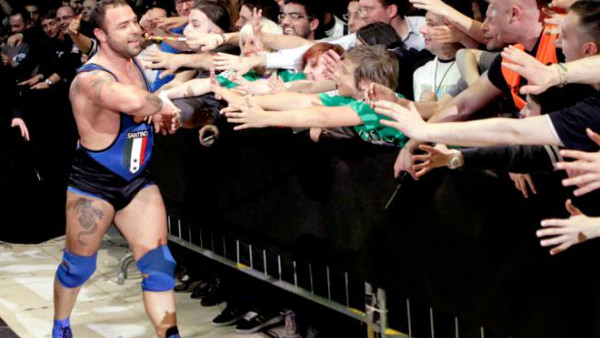 As his WWE career came to an end, we the audience got used to Santino Marella as a lovable comedic babyface character. He had played that role for a few years, turning up whenever the mood needed to be lightened or someone needed to be hit with the Cobra.
It is easy to forget, however, that when Santino Marella first arrived on the main roster he did so as a hometown hero, plucked from obscurity (well, the Milan crowd) to defeat Umaga for the Intercontinental Championship. His 'hometown' crowd went wild as the Milan Miracle made the most of a Lashley interference to win gold on his first night.
The problem was that once that novelty had worn off, the fans utterly despised him. Outside of the shock debut bubble, Marella was a joke, and when Umaga destroyed him to win the IC Championship back the crowd cheered along with the Samoan Savage.
A heel turn was the only option.