8 Easy Ways To Be A Better Wrestling Fan
6. Let Fellow Fans Enjoy Things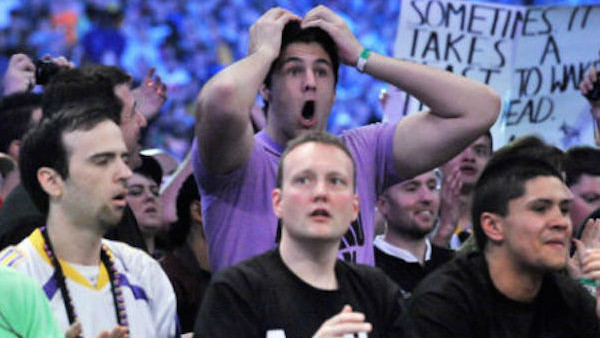 One of the greatest aspects of interacting with fellow wrestling fans is that it doesn't take too long to stumble into a debate. Whether it's the greatest of all time, which WrestleMania card was perfection, or whether you can actually see John Cena, some of our most memorable and enlightening bonding with our squared-circle comrades happened over debate. However, there's "those guys" who make you wish you could draft in the pro-wrestling equivalent of a political moderator.
An exchange of opinions is what keeps a fandom fresh and interesting; it's worth noting that the most affecting points aren't shouted through splatters of spittle. While the cry "let people enjoy things" has become a comment section cliché, often misused to subtly shut down discussions, it is the basis for a key point: others' enjoyment shouldn't cause you so much anguish.
From that guy whose last 60 profile pics are AJ Styles screenshots (not a single hair out of place in any), to Dave Meltzer, does someone marking out over The Young Bucks really ruin your enjoyment of professional wrestling? Most of us have fostered the passion since childhood, and it won't lessen just because we don't ridicule the admin of a Pets Who Look Like Pro Wrestlers page.