8 WWE Wrestlers Vince McMahon Refused To Turn Heel
8. Ricky Steamboat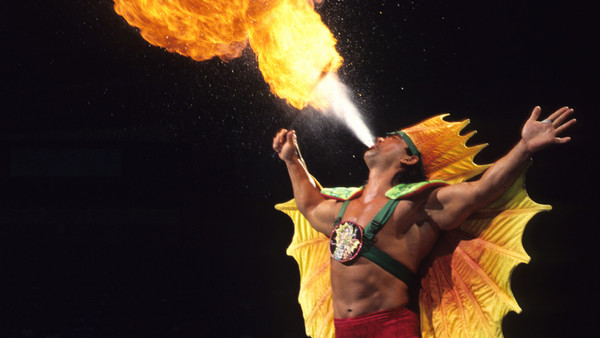 If ever there was the very definition of a stereotypical great babyface, it's Ricky Steamboat.
The Dragon ticked every box possible for what made a great babyface during the time he was active in the business. A good looking, physically impressive, clean cut fella who was fantastic to watch in the ring, Steamboat had it all - even more-so when you could position him up against brilliant heels acts such as Ric Flair, Randy Savage, Rick Rude, Jake Roberts, and even an up-and-coming 'Stunning' Steve Austin.
Upon returning to the World Wrestling Federation in 1991, Steamboat's Dragon nickname was embraced in a slightly bizarre way by WWF decision makers. This former Intercontinental Champion - who just two years prior had exchanged the NWA World Heavyweight Title with Ric Flair in a trilogy of iconic contests - was now being referred to solely by the name Dragon.
No Ricky Steamboat, no Ricky 'The Dragon' Steamboat. Just Dragon - complete with a dragon outfit, breathing fire as he goes.
Unhappy with this gimmick, Steamboat approached Vince McMahon's second-in-command, Pat Patterson, with an idea to turn himself heel. The Dragon wanted to start working under a mask, laying out babyfaces in a brutal fashion, leading to a 'whodunit' reveal of über good guy Ricky Steamboat being the man beneath the hood.
Patterson would laugh off this idea, proclaiming that nobody would ever believe that Steamboat could be a heel.