AEW Rampage Ratings Destroyed By Difficult Timeslot
Preempted to 5:30 PM, AEW Rampage was understandably down big last week.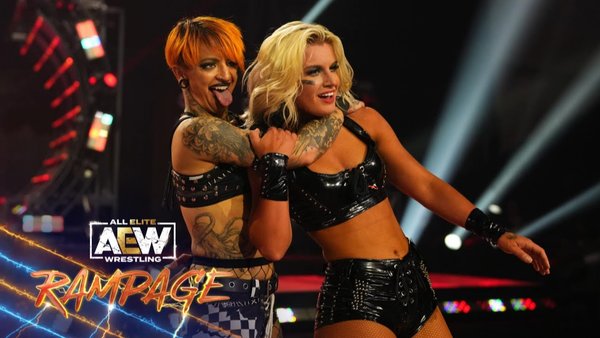 In a development many would have seen coming, AEW's Rampage ratings cratered last week, with the TNT show posting all-time low numbers after being preempted to an earlier timeslot.
As originally reported by Brandon Thurston of Wrestlenomics, the 6 May episode of Rampage drew an average of 292,000 P2+ viewers. This number included 143,000 in the key 18-49 demographic for a P18-49 rating of 0.11.
Both the P2+ and P18-49 figures are the lowest in Rampage history, breaking the previous records of 398,000 and 0.13 set when the show was moved to 11:48 PM on 18 March 2022.
Per Showbuzz Daily's chart, Rampage finished 49th on the night amongst original cable telecasts.
While numbers like this may be cause for alarm had Rampage aired in its usual 10 PM ET timeslot (which is far from optimal itself), this isn't the case. Rampage was preempted to 5:30 PM on the east coast last week and earlier in other time zones. This was due to a clash with NBA coverage on Turner.
An inferior timeslot that would have seen the show air while most consumers were either at or on their way home from work, such a decline was inevitable.
Data: Wrestlenomics, Showbuzz Daily.
Create Content and Get Paid
---