AEW Wrestlers Shoot On Pre-Grand Slam Talent Meeting
What did members of the AEW locker room have to say after yet another backstage pow-wow?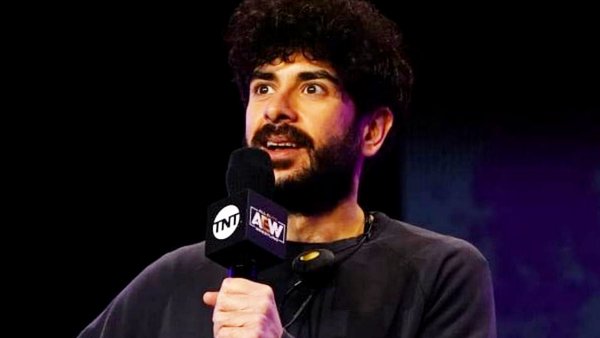 The All Elite Wrestling roster were gathered for yet another talent meeting ahead of the Grand Slam and Rampage editions of Dynamite.
This is according to Fightful (with h/t to Wrestling Inc), who noted that the meeting went better for most involved than other recent get-togethers during this particularly testing
An "AEW veteran" reported to Fightful that various controversies backstage have "calmed down considerably" over the last three weeks, with another wrestler noting that (unspecified roster changes) were "addition by subtraction."
It's the latest reported talent meeting to seemingly address fraying morale since the suspensions of The Young Bucks and Kenny Omega and removals of injured ex-World Heavyweight Champion CM Punk and Ace Steel from backstage and television. This follows two that occurred in the run up to All Out, with the second of those drawing headlines recently for what may or may not have been a joke by Executive Vice President Omega. His "if it were up to me I wouldn't have hired 8 out 10 of you" line fed the discourse a week or so removed from the post-All Out backstage blowup.