Booker T BLASTS CM Punk For Anti-WWE "Cheap Pops"
WWE legend Booker T didn't like CM Punk's recent comments on AEW Dynamite.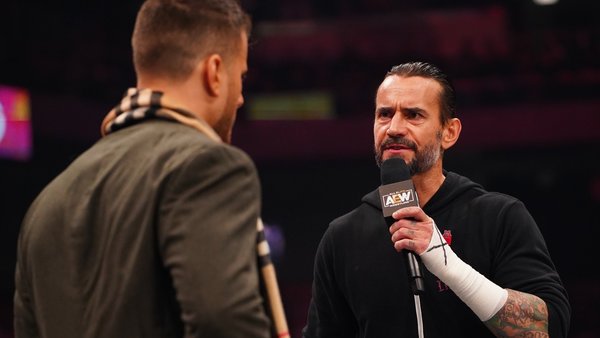 Booker T doesn't like the way CM Punk used Triple H to get a "cheap pop" on AEW Dynamite recently.
The WWE Hall Of Famer told listeners on his podcast that Trips "was a bigger star than Punk before he even married Stephanie McMahon, and that's a fact". Not stopping there, Book went off on a rant about how hard Triple H had worked in WCW before ever making it to WWE.
Punk told MJF that he'd only become a major player in AEW if "Tony Khan has a daughter and you marry her". That cutting line made Booker shake his head - the former WCW, TNA and WWE man thought it was a classless move, and reckons Punks should try saying things face-to-face rather than behind someone's back.
Summing it up, Book said that comments like that "tick [him] off a little bit".
Shoot-style digs have become a hallmark of the flourishing Punk vs. MJF feud. AEW seem happy enough to let both guys say anything they like, but Booker T believes that only goes so far. He definitely didn't enjoy hearing Triple H get dragged into things.
Create Content and Get Paid
---