CM Punk Reacts To Mickie James' WWE Trash Bag Incident - Trolls Triple H
WWE sending Mickie James her personal items in a trash bag didn't sit well with CM Punk.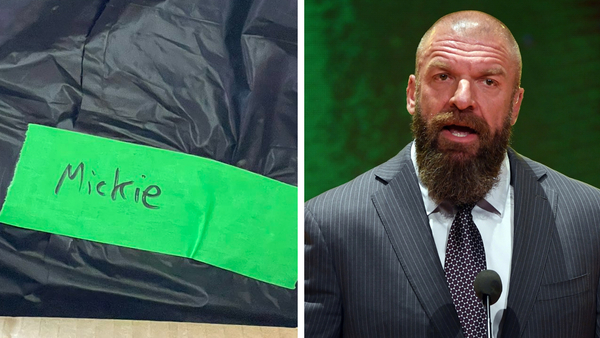 CM Punk quoted Triple H's tweet about the recent Mickie James trash bag incident and appeared to troll the WWE higher-up with his thoughts.
Triple H apologised to Mickie for what had happened, then said that WWE had "taken immediate action". Trips then went on to say that the "person responsible for this inconsiderate action has been fired". The post drew a lot of attention from fans and wrestlers alike.
Punk couldn't resist chipping in with his two cents.
He quoted the original tweet and added a skeptical .GIF on top of it; the .GIF Punk used comes up if one types "if you say so" into the search bar. The outspoken ex-World Champ has always had an on/off relationship with the company, and specifically with Triple H.
Punk likely still has a bad taste in his mouth too. It shouldn't be forgotten that the promotion sent him termination papers on his wedding day back in June 2014.
It's also worth noting that John Laurinaitis had posted an almost-identical tweet moments before Triple H. Maybe it was the uniform style that piqued Punk's attention, or maybe he just wanted to pile on.
Create Content and Get Paid
---