Huge Update On Steve Austin's Status For WWE WrestleMania 39
Will the Texas Rattlesnake be wrestling at this year's Showcase of the Immortals?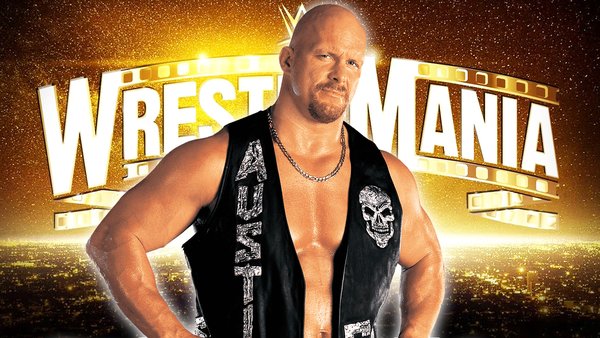 With plentiful speculation that 'Stone Cold' Steve Austin will once more be returning to in-ring action at WrestleMania 39 this April, it now looks as if the Texas Rattlesnake will not be competing at this year's Showcase of the Immortals.
Speaking on the latest edition of Wrestling Observer Radio (via WrestlingNews.co), Dave Meltzer notes how Steve Austin has turned down the opportunity to wrestle at 'Mania 39.
As Meltzer explained:
"As far as Austin goes, Steve might be at the show. I mean, I wouldn't be surprised at all. He might do something on the show, but he did in fact turn down wrestling at the show. He was offered [Brock] Lesnar, he was offered Roman Reigns. He probably could have named his opponent if he wanted to do it with anybody else, but he did not choose to wrestle on the show."
As alluded to there, there were reports earlier this month that Stone Cold had been offered the chance to wrestle Roman Reigns at WrestleMania 39. Almost immediately, those stories were followed by reports that Brock Lesnar had likewise been offered up as a 'Mania opponent for the Bionic Redneck.
Looking at the WrestleMania 39 landscape right now, Cody Rhodes last night made it clear that he plans to challenge Reigns for the Undisputed WWE Universal Championship at the Grandaddy of Them All, while Lesnar appears destined to clash with Bobby Lashley at 'Mania 39.
Of course, WWE being, well, WWE, plans can always change by the time WrestleMania 39 rolls around, but for now it very much looks as if Steve Austin won't be lacing up his boots to open up a can of whoop ass on any sorry sons of b*tches at his year's Show of Shows - at least not in an official match.
Emanating from Inglewood, California's SoFi Stadium, WrestleMania 39 takes place on 1 and 2 April.
Create Content and Get Paid
---