Jon Moxley Takes Aim At Domino's After AEW Pizza Cutter Controversy
Jon Moxley had a few words for Domino's after Nick Gage's hardcore controversy.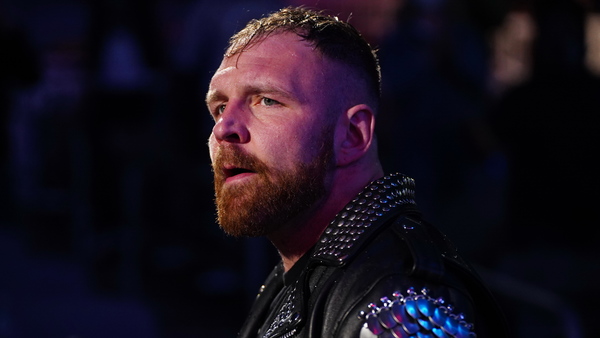 Jon Moxley has made his feelings known on Domino's disavowing the pizza cutter promotion controversy that took place on AEW's recent Fight for the Fallen show on Wednesday night.
In case you somehow missed it, Nick Gage and Chris Jericho went to war in a main event No DQ contest which acted as the Second Labor of Jericho. However, during said bloody battle, Gage took his trademark pizza cutter and proceeded to target Le Champion's forehead as the broadcast went to a picture-in-picture advertisement for Domino's pizza; an advert which included, of course, a pizza cutter.
On the back of this, Domino's would release a statement disavowing the ad and reports have even suggested they may consider pulling their adverts from AEW going forward.
On the topic of this rather bizarre situation, former AEW World Champion Moxley had this to say on the matter during an appearance on Cincy 3:60 on Friday:
"Domino's Pizza needs to chill out. They need to chill man. It was a coincidence. You know what? Jump on the bandwagon man. You don't think Nick Gage can sell some pizzas for you? Come on. You know that the Noid is played out at this point and you're bringing back the Noid? Come on."
Gage would go on to apologise for the incident on Twitter, whilst also inviting all of his new fans to come and watch him in GCW. Because it's MDK all f'n day there, after all.
i tried to cut jerichos scalp off my bad TMZ it is what it is but yeah thanks aew and thanks all MDK gang members we showed em whats up and also sorry dominos didnt mean to offend you guess im too ultraviolent for tv oh well all my new fans come see me at GCW its MDK all fn day pic.twitter.com/R0johIQv7B

— Nick FN Gage (@thekingnickgage) July 30, 2021
Create Content and Get Paid
---