Randy Orton Headed To WWE Performance Center Next Week
The Viper is almost ready to strike again.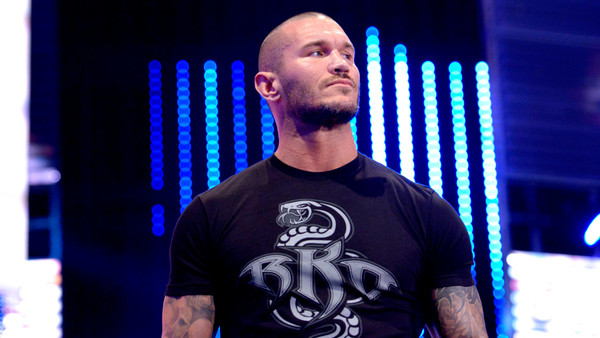 After suffering another shoulder injury in December, Randy Orton is almost ready to get back in the ring again. We've been hearing about his impending return for a few weeks now, but PWInsider has now reported that The Viper is set to start training at the Performance Center next week.
This will get him back into ring shape, and make sure that he's not at risk for further injury.
This is great news for WWE, as the ratings for Raw and SmackDown are dropping to scary levels, and they desperately need some star power to keep fans interested. Orton is one of the most popular wrestlers of this generation, and with the recent new talent influx there are plenty of new opponents for him to face. Perhaps most intriguing at the moment is the rumor that he will be battling Brock Lesnar at SummerSlam. The two have not met in the ring since 2002, so it's about time they crossed paths again.
Even if that dream match doesn't go down, Orton will definitely add some star power to Raw or SmackDown post-draft. After a history of shoulder injuries, hopefully he's fully healed this time around, and won't have any further issues. The company badly needs him to get back to work, and it would be a shame to see him sit on the sidelines any longer.
Create Content and Get Paid
---