The Undertaker Says He Was The Last Real Hold Out To Kayfabe
The Deadman is finally letting the curtain up.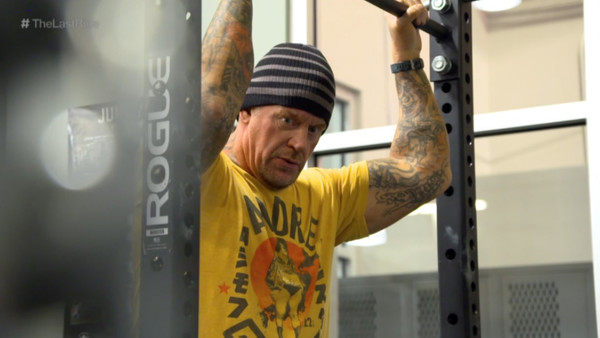 The Undertaker has revealed that he believes that he was the last bastion of kayfabe in the wrestling world.
The release of The Last Ride docuseries on the WWE Network chronicling 'Taker's twilight years in the wrestling business has shown a side to Mark Calloway that fans have rarely, if ever, seen before, with the sure-fire Hall Of Famer discussing his health and family completely out of character for the first time.
In an appearance on Busted Open Radio, 'Taker explained that even after agreeing to do the documentary it took time for him to become accustomed to camera crews following him backstage:
"When we first started doing this, the camera crews would be there backstage and I would turn around and I would see them and would snap like, 'What the hell are you guys doing? Why are you filming me?' and then it would dawn on me, 'Oh yeah, I told you guys too,'"
'Taker also explained that even as many former adherents to strict kayfabe relaxed their views as the wrestling industry evolved into the internet age, it took him a long time to get comfortable with how open the business is now. The Deadman even revealed that it was only once filming was well underway for The Last Ride that the decision to formulate the footage into a documentary.
"It's kind of strange how [The Last Ride] came about and this process. We didn't start with the process of, 'Let's make a documentary.' This original concept just started, because when I got to Orlando and was going to work with Roman, in my mind that was going to be it. So I just wanted [the footage], because I protected this character for so long, and obviously the boys on the inside they got to see those kinds of parts of me but the rest of the world didn't, and I didn't know what we were going to do with the footage but I knew that I wanted it and I knew I wasn't going to have another opportunity to get it."
The fourth episode of the docuseries will be available for streaming on the WWE Network from June 14.
We need more writers about The Undertaker! Get started below...
Create Content and Get Paid
---