Update On Drew McIntyre's WWE Absence
The Scottish Warrior has been absent from WWE since WrestleMania 39.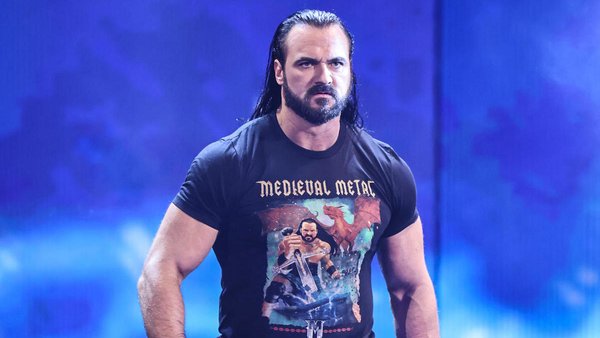 With Drew McIntyre having not been seen since WrestleMania 39 - all while questions remain over his WWE future - there's now an update of sorts on the Scottish Warrior's situation.
For those who missed it, McIntyre's current WWE deal is due to expire towards the turn of the year. With the two-time WWE Champion said to be creatively and financially unhappy, Drew is in no immediate rush to pen any new contract.
In addition to those reports, the 37-year-old recently went "dark" on Twitter and removed all mentions of WWE. Throwing in further confusion, McIntyre was originally scheduled for last week's SmackDown and even did local media interviews, before ultimately not being a part of that blue brand outing.
On this matter, the latest edition of Wrestling Observer Radio had Dave Meltzer note how McIntyre is not expected to be back in action for at least a few more weeks.
As Meltzer explained:
"He's not going to be back at TV next week, he's not going to be back for a couple more weeks. [WWE] announced the Madison Square Garden show, which is in July, and he was not announced for that show either, but that's not necessarily... I was just told it's a couple of more weeks, and we'll see what happens from there. I mean, you know, there is an injury and there is a contract issue, although the contract issue... you know, again, his contract doesn't come due for many, many months. But as far as singing a new deal, there's nothing new; they're still far apart."
Where it pertains to an injury for McIntyre, no specifics are known at this time, though his body was said to be extremely beat up earlier in the year ahead of WrestleMania 39.
Of course, 'Mania 39 saw Drew pinned by Intercontinental Champion GUNTHER in a triple-threat offering also featuring the Scot's long-time pal Sheamus.