Update On Major WWE SummerSlam Plans: Cardi B, Crowd Size And Backstage Details
The latest on WWE's WrestleMania-sized August spectacular.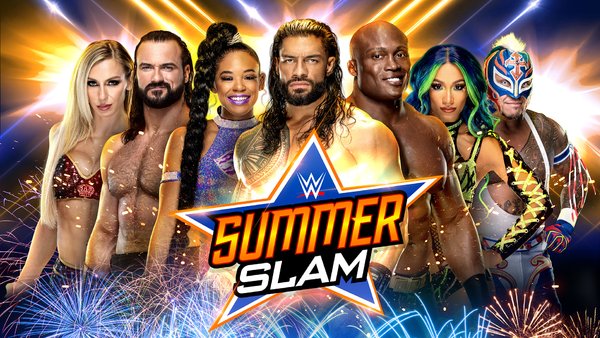 Following news yesterday about WWE's mammoth plans for SummerSlam 2021 on August 21st, speculation has increased about the prospect of Cardi B appearing on the show, as well as what major matches the company will present as part of the huge live extravaganza.
Credited by the Mat Men podcast with devising the idea of having 'The Biggest Party Of The Summer' in Las Vegas, WWE's President & Chief Revenue Officer Nick Khan has allegedly been highest on making the event one of the biggest of the year. Previously reported teases of Roman Reigns Vs John Cena and/or the potential inclusion of Brock Lesnar on the card speak to the intent.
Cardi B remains hotly tipped to the host the show, with rumours circling from the first time she was name-dropped on Monday Night Raw earlier this year. Khan later brought her up in a Forbes interview during his discussion about the WWE relationship with Bad Bunny. Back then, he said (h/t to WrestlingInc for the transcription);
"Obviously, there is no touring right now, so the ability to get Bad Bunny for however long this run is going to be—and you're going to see a lot of him—I don't believe that would have existed in a world where Bad Bunny was on tour. That's going to be a continual effort, so we're always going to watch Bad Bunny, Cardi B to get involved."
With the show back on the road in July, WWE will want to sell as many of the 72,000 available seats for the event. More on the company's highly anticipated August spectacular as and when it breaks.
Create Content and Get Paid
---