Vince McMahon Wasn't Happy About Lana And Rusev Engagement
WWE boss angered by the good news coming out.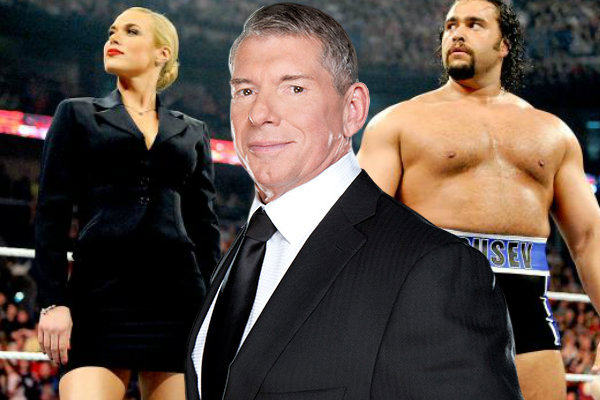 Vince McMahon was unhappy that news of Lana and Rusev getting engaged became public. The Wrestling Observer Newsletter reports that the WWE boss was unhappy over the pair failing to play their character roles on social media. WWE did actually know about the engagement before TMZ broke the news, hence why the Summer Rae and Rusev engagement angle was shot the week before. They then fed TMZ the story, which is why TMZ was continually referenced on Raw. There's a relationship between WWE and TMZ for occasional stories. Regardless, even though they knew about it and worked it into Raw's narrative, McMahon was unhappy. He was the one who would have made the call for Rusev to be pinned clean in three minutes against Ryback on this week's Raw. Summer Rae then got in the ring and verbally demolished him, before slapping him hard across the face. The entire story has been cursed from the start, with both Rusev and Lana suffering injuries in the last few months. The engagement just tops it off in terms of destroying the split angle. Nevertheless, WWE could still make this storyline work. It is thought that Rusev and Lana will become babyfaces, potentially feuding with a new heel pairing of Dolph Ziggler and Summer Rae.
Create Content and Get Paid
---