WWE's TNA World Champions Ranked - From Worst To Best
8. Mick Foley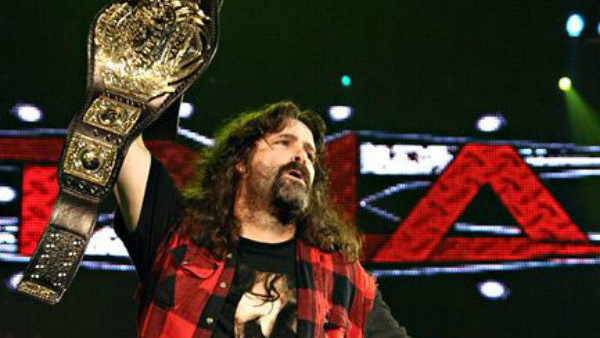 The current RAW General Manager is another wrestling legend who had a somewhat regrettable run with TNA in the first decade of the new century. Foley arrived in TNA back in 2008, and bringing the generic 'I love wrestling unlike that other place' promo that every single former WWE performer has stored away for such occasions. Foley was only in his early 40s at this time, but a lifetime of sacrificing his body for his art had caught up on him.
Seven months after arriving in TNA and being immediately miscast as a heel, Foley won the TNA World Heavyweight Championship by defeating Sting at Lockdown.
Mrs. Foley's Baby Boy threatened to hold the title hostage if he defended it at Slammiversary 2009, but luckily for all involved Kurt Angle was able to win the title in a King of the Mountain match that also involved Samoa Joe, Jeff Jarrett and AJ Styles. You may remember this as the nonsensical time Joe handed the title to Angle on a platter.
Foley lost his title rematch to Angle at Victory Road, tapping out for only the second time in his career, and two years later would leave TNA for good.