WWE Issue Statement On Jeff Hardy's Arrest
Company wash their hands.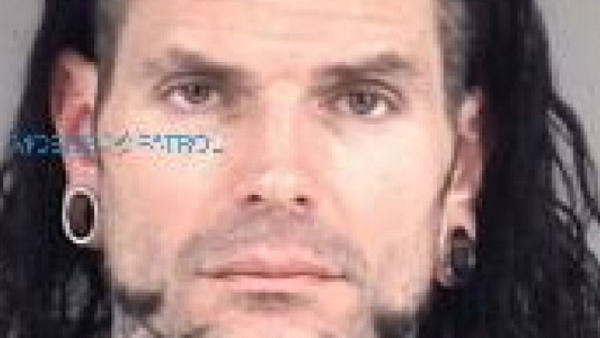 Jeff Hardy's employers WWE have issued an official statement on the subject of his arrest for DUI this past weekend becoming the public. The company line simply notes:
"Jeff Hardy is responsible for his own personal actions. We are investigating the matter and awaiting information from local law enforcement officials."
Hardy was arrested in Concord, North Carolina at around 10:30pm on Saturday. The accident report stated that Hardy struck a guardrail with his 2016 Cadillac CTS-V sedan. TMZ later disclosed that Hardy submitted a breathalyser result over three times the legal limit.
The Raw superstar is to appear in Cabarrus County court on 16 April, where it's expected his license will be revoked for a minimum of 30 days.
WWE's statement makes it pretty clear the company is absolving itself of Hardy's actions - and that further action is possible pending communication with the relevant police officers.
In normal circumstances the incident would come as a blow to Hardy, but the timing is particular unfortunate. The former WWE champion has been out of action since September with a torn rotator cuff, and was scheduled to return imminently. Presumably, this occurrence will scupper any immediate plans to rush the younger Hardy boy back on TV.
Check back for more as it develops.
Create Content and Get Paid
---