WWE NXT Finally Returning To The Road?
A necessary step in giving NXT 2.0 trainees the reps needed to improve.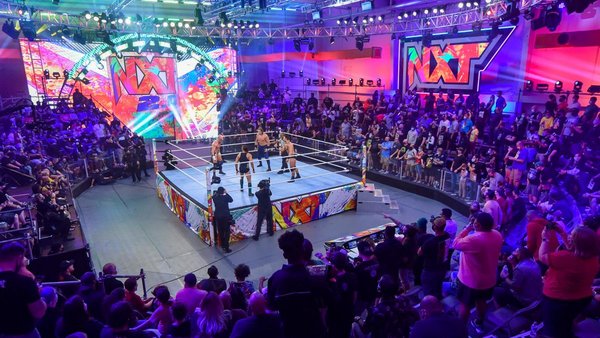 WWE appears to be sending its NXT brand back out on the road for the first time in over two years.
Dave Meltzer spoke about the matter on the latest episode of Wrestling Observer Radio, noting talk of NXT 2.0 potentially returning to the road again in the near future. Since then, POST Wrestling's John Pollock has reported that the developmental brand resume its house show schedule in June, with WWE's internal schedule listing a number of events in Florida - as was the case before things slowed down in 2020.
This isn't expected to impact NXT's taping schedule, however, with NXT 2.0 still broadcasting live on Tuesday evenings.
Frequent house shows around Florida were a regular part of the NXT schedule prior to the COVID-19 pandemic's March 2020 inception. This understandably ceased when professional wrestling shows were forced to take place behind closed doors that month, but while WWE has had the ability to host fully-attended events since July 2021, it had not looked like reprising what was nicknamed the "Coconut Loop" internally until now.
Specific live event dates are yet to be revealed, though an announcement can likely be expected shortly.
Create Content and Get Paid
---