Resident Evil 5
gaming
Press right mouse button to read.
18 Nov 2014 Tom Baker
gaming
Sometimes controversy appears for controversy's sake. Had these games done anything wrong?
3 Sep 2014 Sam Coleman
gaming
Can we usher in a world where A.I. partners don't get stuck on walls? That'd be just great.
11 Jul 2014 Joe Pring
gaming
gaming
gaming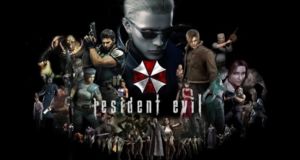 28 Sep 2012 Brandon Jacobs
film
Has the series already gone one film too far? And what is with all the dead dudes turning up to fight?
2 Aug 2012 Chelsey Burdon
gaming
Capcom expects Resident Evil 6 to be best selling game in their history.
11 May 2012 Matt Mann
gaming
This week, the Game Hates You podcast discuss the Resident Evil 6 announcement and cover all of the last downloadable game demos.
24 Jan 2012 Jim Cross