10 Affordable Comic Books To Invest In Now (Before It's Too Late)
Even if you don't invest in comics, you might want to grab one of these before they're too hot!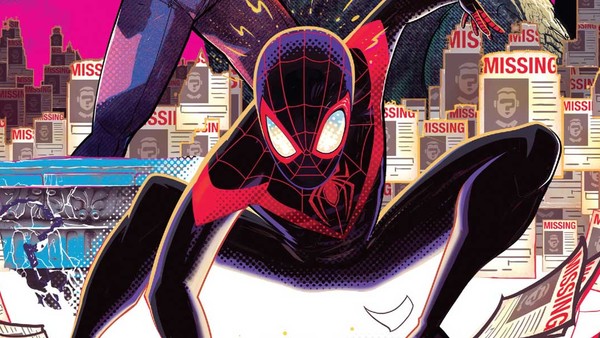 Comic Books aren't exactly the best investment in the world, but occasionally, an issue will go up in value, making that purchase an unintentional wise investment. It doesn't necessarily happen often, but a first issue or a first appearance can end up costing hundreds or thousands after years or only months off the shelf.
Amazing Fantasy 15 was the last book in its particular series, but seeing as it was the first appearance of Spider-Man, that book can go for hundreds of thousands, if not millions of dollars, depending on its grade.
If you're a fan of comics, but like to buy books on spec, hoping they go up in value, you may want to take a look at getting the comics on this list. While there's no guarantee they will be worth anything in the years to come, it never hurts to grab a pristine copy of a good book every once in a while.
The comics listed here might be worth something now, but odds are, they will become highly collectible sooner or later. Go out and grab a copy, or get yours graded, because you never know which books will be worth something, and which ones will sell for the cover price.
NOTE: All values are estimated, and based on recent sales from December 2019.
10. Ultimate Fallout #4 (2011)
Why It's Noteworthy: 1st appearance of Miles Morales
FMV at 9.8: $80 - $2,700
Peter Parker was the Spider-Man of the Marvel Universe for decades, and despite various clonings, body-snatches, and other crazy storylines, it's always been Peter. Things changed in 2011 when a new Spider-Man entered the Marvel Universe in the form of Miles Morales.
The new hero for the Ultimate Universe debuted in Ultimate Fallout #4, and since then, he's gone on to become one of the most popular superheroes for Marvel Comics. The comic dropped in 2011, and there have been four printings, all of which are collectible.
If you have a copy or are on your way out to obtain one, you can choose from the first printing, which sells for around $375, or the second printing, which featured two different covers and can be picked up for between $80 and $85, if you're lucky. The really expensive one is the original printing variant edition (pictured), and that one goes for as much as $2,700.
The value of this book is all about Miles, and while first appearances are usually valuable, they're even more expensive when the character rises to the level of fame and popularity as Mr. Morales. After his appearance in Spider-Man: Into the Spider-Verse, and the likelihood of a sequel hitting in the next few years, you can reasonably expect the value of all versions of this book to rise.