10 Best Comic Books Of 2017
10. Moon Knight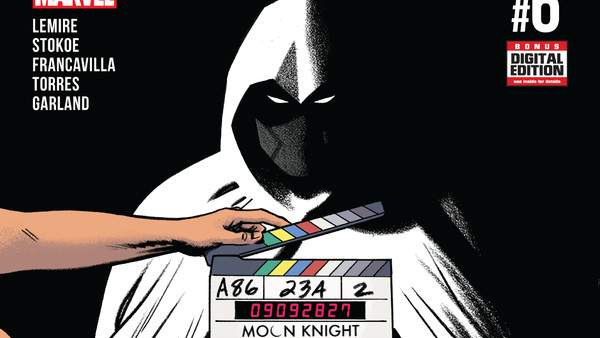 Jeff Lemire's Moon Knight may have kicked off in 2016, but it concluded in the May of this year, a five-month stay every Marvel fan simply must be grateful for.
While plenty of other Moon Knight series had spent a great deal of time analysing Marc Spector's psyche, Lemire took the concept to a whole other level during his tenure on the character. With Greg Smallwood and Francesco Francavilla on art duties, Lemire sent Spector to a psychiatric facility under the pretence that Moon Knight - the character's longtime alter-ego - had never existed.
Needless to say, the inclusion of both Smallwood and Francavilla lent the book a surrealist edge that was duly complimented by Lemire's words, with the book at times feeling more like a psychological thriller than a typical superhero comic. It more than worked to its advantage though, and while other books often struggle to end as strongly as they begin, Moon Knight faced no such issue, with Lemire providing readers with a definitive conclusion to an arc that's bound to leave more than a few mouthes agape in its end.
Moon Knight has fast become Marvel's 'go-to' book for provocative storytelling in recent years and Lemire's run, with all its twists, turns and terrific moments, is no exception.