10 Best Comic Books Of 2018
DC may have taken the cake in 2017, but have Marvel had a better year?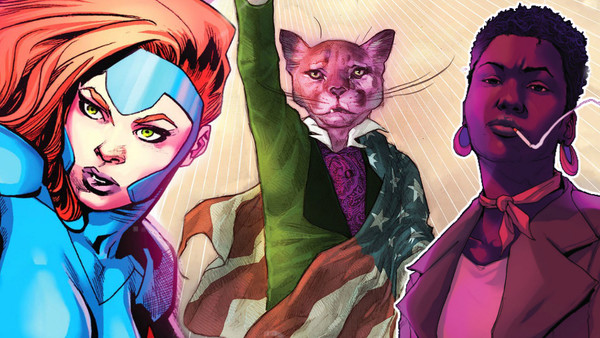 2018 has been a fantastic year for comic books. DC, Marvel, Image and countless other publishers have been cranking out dozens of brilliant comics from January through to December - a fact which has not only made collecting each an every title this year a particularly expensive exercise, but ranking the best of the best extremely difficult too.
Yes, the medium hasn't been without its stranger moments this year, but fans have also seen some amazing stories unravel too. DC carried the momentum they had gained in 2017 with blistering continuations to Mister Miracle, Dark Nights: Metal, and countless other titles, while also introducing dozens of brand-new comic books along the way. Particular credit must also be given to Marvel, who've quietly had one of their greatest years in recent memory, while Image, Dark Horse and Boom! have all produced some stellar stories too.
There've been highs and lows of course; the passing of legendary creator Stan Lee - along with Steve Ditko back in June - marked the end of an era for the superhero genre, just as it continues to Marvel readers and audiences alike as the vanguard of popular culture across film, TV, and beyond.
It is in that spirit, however, that we now reflect on some of the amazing work being done today by the writers, pencillers, inkers, colourists and letterers working in the industry. They continue to bring a hefty dose of magic to every page, with a myriad of genres and characters at the helm, and they've all managed to make 2018 feel particularly special as a result.