10 Best Comic Books Of 2018
10. Venom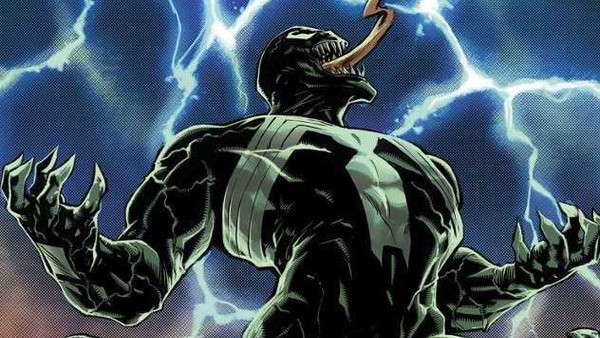 Almost surprisingly, Venom has actually proven to be one of Marvel's brightest characters this side of 2010. Rick Remender's series, which had former high school bully Flash Thompson in the symbiote, proved to be a genuinely fantastic book, and when Brian Michael Bendis took Venom into space with the Guardians of the Galaxy, fans had few complaints. The character was given a new lore, a new look, and a new series, but it took Marvel's 'Fresh Start' for a comic to take that premise even further.
Volume 4 of Venom - written by Donny Cates and illustrated by Ryan Stegman, Frank Martin, and JP Mayer - is that book. Featuring Eddie Brock back in the symbiote, Cates and Stegman craft a story that takes the character's history to whole new places, weaving the creature's alien origin into the very beginning of the Marvel Universe, the Celestials, and even Asgard itself.
If one word could describe this book, it would be 'epic'. It's truly gargantuan in scale, but at its core is the relationship between Brock and the symbiote, with Cates capturing both their voices perfectly.
Featuring a brand new villain in Knull, the self-professed 'god' of the symbiotes, and a story that packs a hefty dose of humour, horror and emotion, Venom stands out as one of the best reads of 2018, and one that's sure to leave fans of the character in pieces by the time it ends.