10 Best Comic Books Of The Decade
Honourable Mentions...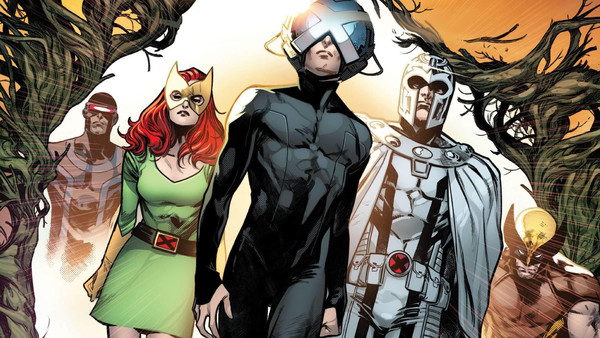 It wouldn't be an 'end of' list without just a teensy little bit of cheating. And well, here it is.
There were an awful lot of comics that I desperately wanted to shout out even though they just missed out on the final ten, and so, here they are. First off, while Jonathan Hickman's seminal contributions to Marvel Comics this decade don't break their way into the final ranking, they are of course more than deserving of recognition. New Avengers, the Infinity Saga and later Secret Wars made for some of the most inventive and breathtaking stories the Avengers have ever led. Readers will likely refer to the writer's Avengers run as one of the series' all time greats.
Likewise, Hickman's recent foray into the world of mutants with House and Powers of X has been nothing short of phenomenal, and has largely restored the X-Men to Marvel's frontline after several years spent in the wilderness. Alongside a talented group of writers and artists, Hickman has charted a new course for Marvel's X-titles, but it's doubtless the best results will come in the next decade, as Dawn of X draws to a close.
Elsewhere in Marvel, the contributions of Kelly Sue DeConnick's Captain Marvel must also be noticed. With a new suit courtesy of Jamie McKelvie, Carol Danvers crashed into the 2010s as one of Marvel's most important figures, with DeConnick's series earning plaudits from start to finish. The likes of Chip Zdarsky's Spectacular Spider-Man, Al Ewing and Joe Bennett's Immortal Hulk and Ta-Nehisi Coates' Black Panther have all helped cement the decade as one of Marvel's strongest too, while Mark Waid and Chris Samnee's partnership on Daredevil and Black Widow proved equally compelling.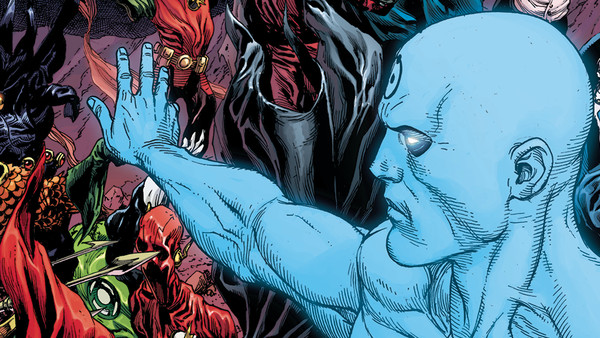 Across the other side of the aisle, as DC underwent huge changes both on and off the page in the New 52 and in their decision to move to Burbank, California, creators have also flourished. Tom Taylor turned a video game tie-in comic into one of the most compelling reads of the decade with Injustice, while the dozens of creators behind DC Rebirth helped restore some of the magic lost in the previous reboot - sometimes in deeply introspective ways, such as in Geoff Johns, Gary Frank and Brad Anderson's Doomsday Clock.
Of course, the industry is more than just Marvel and DC, and it's worth reminding given that Image, Boom, IDW and Dark Horse have all produced some wonderful material over the last nine years. Even newcomers TKO have begun to leave a mark, with Garth Ennis and Steve Epting joining forces to deliver Sara just this year. Image have assembled a smorgasbord of wonderful tales with Sex Criminals and East of West being two standouts, while IDW have taken licensed comics to a whole other level entirely with compelling takes on Ghostbusters and Transformers. Their revamp of Teenage Mutant Ninja Turtles - first published in 2011 - has also been nothing short of brilliant.
And look, I know what you're thinking at this point; "this is the longest honourable mentions ever!", and... yeah, you'd be right. But here's the thing, even though I've just wheeled off dozens of different comics, there are still dozens more that I've missed that deserve to be recognised!
If anything, I hope this intimates just how brilliant the decade has been for the medium, as well as how strong the following books really are.