10 Characters Who Have Defeated Darkseid
Even the Lord of Apokolips isn't impervious to punishment.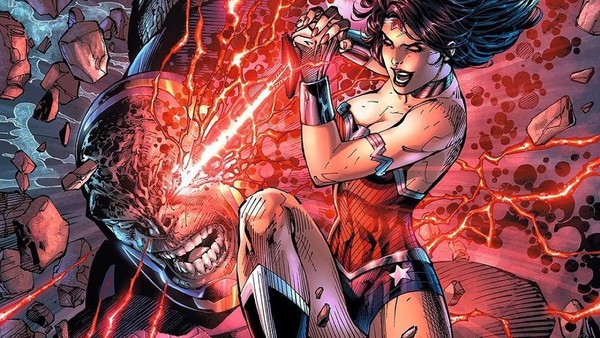 One of the strongest villains in the history of the DC Universe is Darkseid.
Darkseid is, essentially, Thanos before Thanos. We tend to see the Lord of Apokolips square up with Superman for the most part, but that doesn't mean he hasn't given other heroes a run for their money. There have been instances where the entire Justice League has had to band together as a unit to bring the ruler of Apokolips to his knees, and sometimes even that is not enough to break Darkseid.
This is to be expected considering Darkseid's status as a New God. The New Gods are a race of beings who are essentially immortal; they can potentially live forever, although they are not immune to weaknesses which can kill them (i.e. disease, murder). As if being immortal didn't make him powerful enough, Darkseid has access to a wide array of abilities as a New God.
He is truly a force to be reckoned with, and few can match Darkseid in strength. However, that is not to say that defeating Darkseid is impossible. Several comic book characters have managed to best the tyrant in the past, and it's always made for an entertaining spectacle.
10. Superman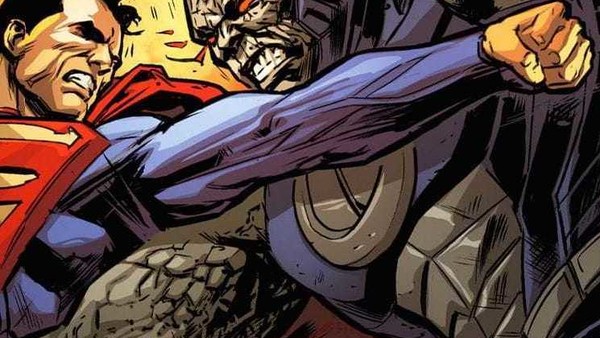 Superman is actually the closest thing that Darkseid has to an arch rival and an equal. The two are evenly matched and their fights often reflect that. They are pretty much 50/50 in terms of hand to hand combat and have traded victories every time they tussled.
In some instances, Darkseid proves to be too powerful in the moment and Supes has to call for help from the Justice League; this was the case in Final Crisis. Other times, The Man of Steel is able to come out on top, but solely and simply out of pure luck to find a way to deal the final blow.
One encounter that fans may remember best came in the series finale to the Superman Animated Series. The two basically fought to the death until Supes just barely won by the skin of his teeth.
Superman did not simply defeat Darkseid due to being stronger or necessarily better, but out of sheer will and motivation. Darkseid had pummeled The Last Son of Krypton for several minutes and promised to kill more people after ending the Kryptonian's life. In a last ditch effort, Superman clasped Darkseid's eyes just as he was ready to unleash a bevy of eye beams.
After Darkseid essentially blasted himself in the face, he was too weak to fight anymore. The Man of Tomorrow then left Darkseid on his home planet to rot with his followers.