10 Comic Book Villains Humiliated By Batman
Deathstroke, Darkseid and Joker have all felt Batman's wrath on a bad day.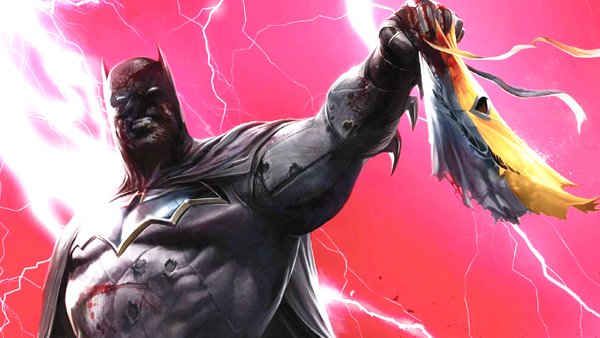 Batman's ability to mix it with the most powerful heroes and villains of the DC universe has often proven to be both a blessing and a curse.
On the one hand, it's great to see a mere (super-loaded) mortal bring something to the table that the likes of Superman or Green Lantern maybe can't. On the other, the Dark Knight's seeming ability to outthink almost every opponent he comes up against has proven tedious on more than one occasion, and especially so, when you remember part of what makes the character so special is his vulnerability.
Equally though, Batman's ability to dig deep and take on some of the most powerful figures in the DCU is rarely ever not entertaining. Gods, monsters, intergalactic tyrants - Bruce Wayne has embarrassed them all at some stage or another, to say nothing of the countless figures in his rogues gallery who've also severely underestimated the Caped Crusader and been humbled as a result.
At the end of the day, Batman is just pretty great at getting into people's heads and coming up trumps when needed, which also means he's great at humiliating his opponents in all manner of different ways.
10. Kalibak - Batman & Robin (New 52)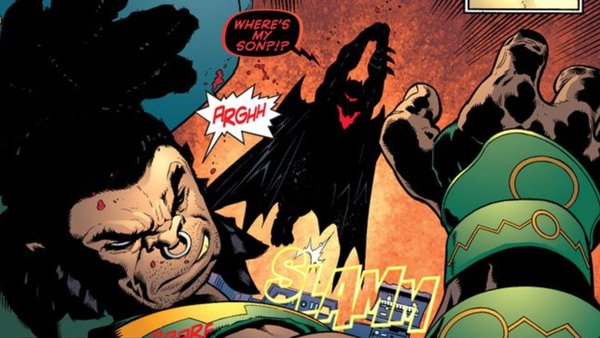 Batman had gone toe to toe with the New Gods on two occasions prior to the New 52 - in Cosmic Odyssey and Final Crisis respectively - but this time he came with a vengeance.
In the wake of Damian Wayne's death in the finale of Batman Inc., Bruce happens upon R'as al Ghul attempting to resurrect his son in a Lazarus Pit, along with his former lover Talia. He prevents the Head of the Demon from bringing them back to life, as they would emerge as R'as' servants, but before he can repatriate Damian's body Glorious Godfrey Boom Tubes into the location, snatches his dead son right from his grasp, and heads back to Apokolips.
This leads Batman to deploy the Hellbat armour and venture all the way to Apokolips to retrieve his son. In the process he ends up fighting Darkseid (already once the subject of a Bat-themed humbling) and Kalibak, the Lord of Apokolips' faithful son.
Neither were evidently concerned at the prospect of Gotham's protector showing up to ruin their plans, and the image of the Hellbat armour wreaking havoc in Apokolips is sure to have stuck with them for a long time afterward.