10 Comics Characters Who Have Defeated Kang The Conqueror
The most epic, hilarious, and humiliating defeats of the Master Of Time.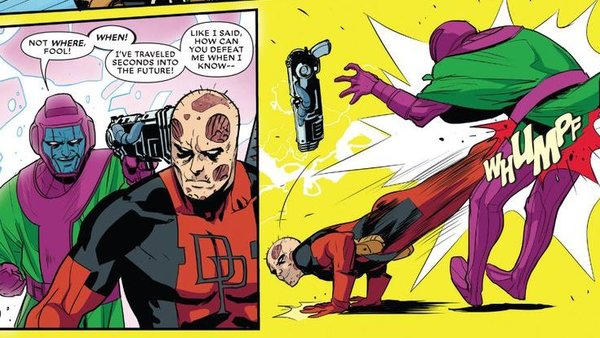 It's looking more and more like the MCU's replacement for Thanos is going to be the time traveling supervillain, Kang The Conqueror.
One of the oldest villains in Marvel lore, dating all the way back to the original Stan and Jack run of Fantastic Four, Kang is... complicated, to put it very, VERY generously. His lore is the kind of coocoo bananas that make your head feel like it's gone three rounds with a belt sander, not helped by his status as a master of the very laws of time itself adding somehow even more complications on top of it.
While not exactly the God of all creation the MCU seems to be painting him to be, Kang in the comics is nonetheless still a villain you do not want to get on the bad side of. Regardless, there have been a shocking number of characters who have gotten off a win on this guy, mostly due to his long existence meaning that he occupied the "story of the week" era of comics, so a lot of heroes have had the chance to have a go.
Here are the most notable examples of heroes, villains, or random weirdos having a go at the Master of Time, and coming out on top.
10. Ahura - Uncanny Inhumans #4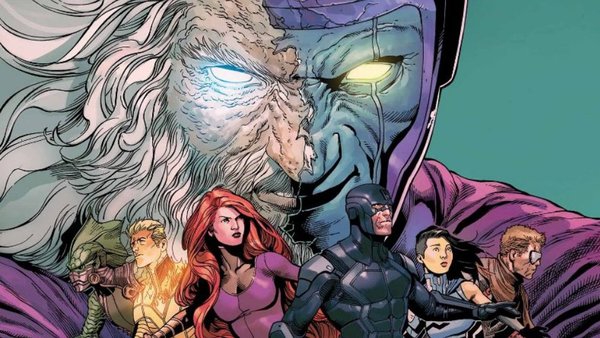 Black Bolt, leader of the Inhumans, has had to make a lot of desperate plays over the years to ensure his people's continued survival. One of his most desperate plays came in the storyline Time Runs Out, where - in order to save his son Ahura from the impending destruction of the multiverse at the hands of the Beyonders, hands him to Kang for safekeeping.
Black Bolt probably knew damn well that this move would bite him in the ass, but hey, desperate times.
In the following Uncanny Inhumans series that followed in the wake of the Secret Wars reboot, Black Bolt learns just how egregiously Kang has cheated him in their deal. Kang did indeed keep his end of the bargain, keeping Ahura safe from the destruction of the Marvel universe, he also took it upon himself to mentor the boy. When Black Bolt goes to confront Kang, he finds not Nathaniel Richards, but his son has taken up the mantle, as his "father" has been long dead.
But two can play the time travel game, so the Inhumans manage to go back in time before Kang's brainwashing has really taken hold, and coax Ahura back to the side of good. When Kang intervenes, Ahura uses his Inhuman powers - the ability to possess others, to take over Kang's body and force him to surrender.