10 Criminally Underrated Comic Book Runs EVERYONE Missed
9. The Question (Various Titles) - Greg Rucka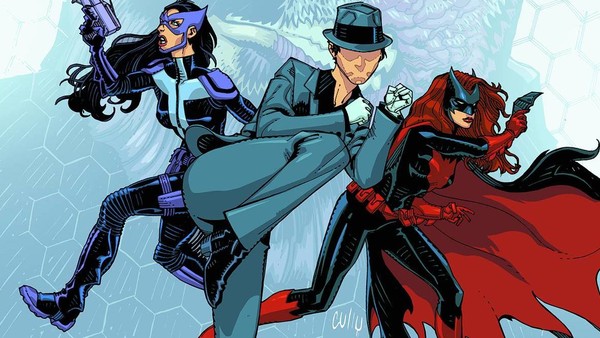 Although an argument can be made that Dennis O'Neil, Denys Cowan and Rick Magyar's Question run from the eighties is a forgotten classic in its own right, it is fondly remembered despite its collections having gone out of print. Greg Rucka's Question, on the other hand, is still awaiting a similar appraisal.
Greg Rucka has been at the forefront of DC on and off again since the late nineties, and took a particular interest in the street-level heroes of Gotham City. He first wrote the Question (Vic Sage) in the equally underrated Batman/Huntress: Cry for Blood, before returning to the character all over again in 52, where he then killed him off. At this stage, though, Rucka had been busy developing the character of Renee Montoya, a GCPD detective first introduced in Batman: The Animated Series.
Montoya became a lead in Rucka and Brubaker's seminal Gotham Central, and from there, the writer pretty much became synonymous with the character. So, when Sage passed way in 52, the mantle then fell to Renee, but Rucka was only given a select couple of arcs to make the mantle hers.
Like the earlier Question series, Rucka's arcs (Five Books of Blood, Pipeline), are now out of print, but they're well worth tracking down, especially if you loved his work on Gotham Central.