10 Deadliest Enemies The Flash Ever Faced
9. Abra Kadabra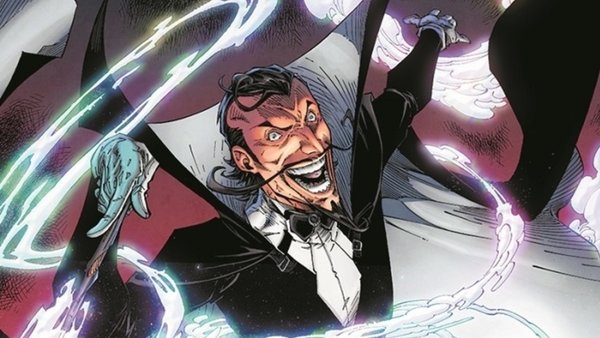 Not all is as it seems with this murderous magician.
Debuting in 1962's The Flash #128, this magical menace was really a criminal sent back in time from the 64th Century. Possessing advanced future technology that resembled magic, he fooled the Flash and the Keystone police force with his 'supernatural abilities'.
With the powers of levitation, teleportation, energy manipulation, and virtually anything else on his side, Abra Kadabra initially used his 'magic' for his own crooked means. Pretending to be a hero to gain the trust of the city and its people, Kadabra created spectacular magic shows which distracted them from his true plans of domination.
Eventually seeing through his ruse, Barry Allen quickly defeated the villain and exposed him as a fraud.
Returning time and time again to be thwarted by his enemy, Kadabra eventually gained genuine magical powers after making a deal with the demon Neron. Now a serious threat, Kadabra became more brutal and more lethal, even helping some fellow rogues to kill the fourth Flash, Bart Allen.
An unconventional villain for the Fastest Man Alive, Abra Kadabra can either be played as a bizarre, pantomime villain or a malevolent foe.
Master villain actor David Dastmalchian notably portrayed the character in The Flash TV series in Abra Kadabra's self-titled season three episode. In the episode, the version of Abra Kadabra was the technologically advanced criminal mastermind from the future and not the deranged sorcerer of later comic depictions.