10 INSANE Times Superman Beat Batman
Sometimes all the planning and preparation that Batman does isn't enough to win against Superman.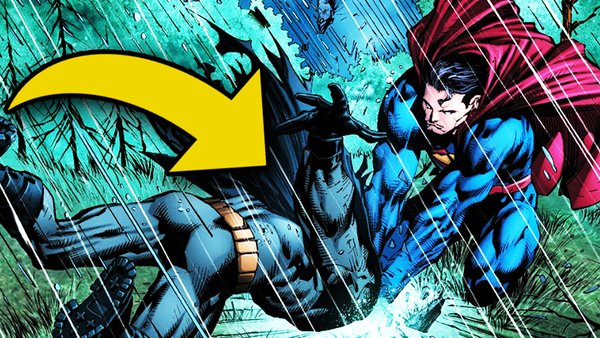 It is a well-known comic trope that, with enough planning and preparation, Batman can beat Superman in a physical confrontation. But conventional wisdom and common sense explain that Superman is just a step below an actual god and Batman is only a human being with a belt full of gadgets, and any fight between them ends in one way - with Bruce in a hospital bed!
The fights between the two heroes rarely begin organically. They usually happen when Superman has been compromised in some way. He is either taken over by magic, some form of Kryptonite, or is under the thrall of a villain, and it is up to Batman to bring the Man of Steel back to his senses. This often involves Bruce hitting Clark in the head repeatedly until he snaps out of it. Less often, it is the Dark Knight doing something illegal or something potentially deadly that causes the Metropolis Marvel to go after his dark Gotham counterpart.
Because Batman often winning in a fight against Superman was such an old and overused troupe, there are those writers who will go against the grain and write a story where it is Bruce that is on the losing end of the battle instead of Clark.
The reasons for these vary and they may only be part one of a longer engagement, but instead of giving readers what they have come to expect from these fights, the writers give them the outcome that logically makes sense.
10. Superman: Red Son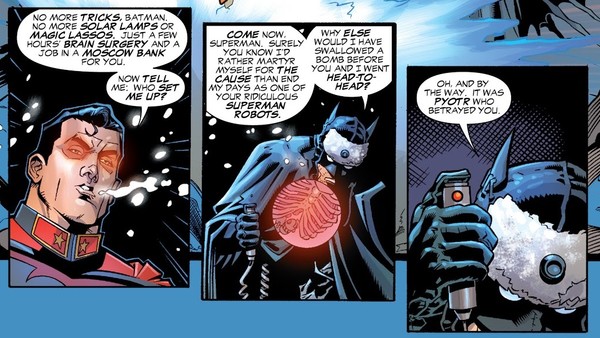 Superman: Red Son imagined a world where the baby Kal-El landed on a Ukrainian farming collective instead of Kansas and became a hero of Mother Russia and its eventual leader. His influence spread until only Chile and the fractured United States remained free from his control. The brilliant American scientist Lex Luthor opposed him.
In the "Ascendant" part of the three-issue miniseries, Batman was the head of an anarchist terrorist network in Russia who saw all the prosperity and abundance that Superman had forced on his country as oppression. He joined forces with Luthor and the head of the KGB to stage a coup. Capturing Wonder Woman as bait and tying her with her own Lasso, the Soviet Bat lured Comrade Superman to an abandoned base outside Siberia and engaged a battery of red sun lights that robbed Kal of his powers. Batman began beating him mercilessly, with Superman only getting a hit with a 2 x 4 in when he caught Comrade Dark Knight monologuing. Batman knocked Superman down and threw him into a bunker.
Knowing she could hear him, Superman told Diana that she was his only hope even though he knew it would hurt. Wonder Woman broke the magic Lasso and destroyed the red sun generator. Superman burst out of the bunker and confronted Batman.
The Caped Crusader flipped a switch that exploded the bomb in his chest, preferring to die a martyr than to live as yet another Superman "robot". Sadly, something also "broke" in Wonder Woman as a result of destroying the Magic Lasso, as it turned her hair white and altered her mind.