10 Judge Dredd Comics You Must Read Before You Die
He might be 'the law', but what are the best Dredd comics of all?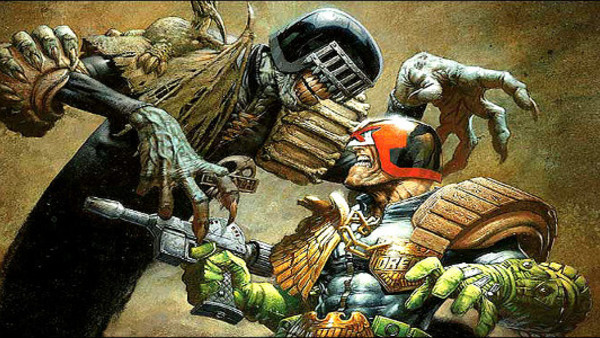 Judge Dredd should never have worked. The idea that a jack-booted thug, with total control over life and death, would ever become anything more than just a footnote in 2000 AD's history seemed absurd at the time. But, here he is, forty-two years later, still going strong.
Maybe that says something about his fanbase, how they were eager to take a seemingly one dimension character and embrace him as one of their own, or maybe it was just the time he was born in. After all, the seventies were pretty damn depressing on the whole.
But a lot of the credit should go to John Wagner, writer, and creator of Old Joe, who has spent the best part of nearly half a century giving the world and ass-kicking, perp killing machine.
Yet, with all this history behind him, it can be quite daunting for new readers to try to even dip a toe into his irradiated waters. After all, where do you start?
Fear not, this list is here to help you and, in doing so, prevent you from suffering thrill deprivation. Dredd has featured in some great works, but here are the best of all.
10. The Day The Law Died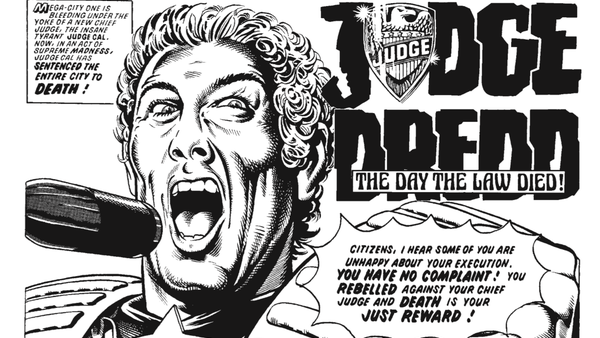 There is no doubting that this 1978 story, starring Judge Cal as its lead protagonist, is heavily influenced by the life and times of the Roman Emperor Caligula.
From the way he looks, all the way down to the mad actions of this tyrant, The Day The Law Died perfectly captures one man's descent into madness as his absolute power corrupts absolutely.
When Judge Dredd returns from the Cursed Earth he finds that he is being accused of the murder of a journalist, and the evidence is pretty overwhelming. Caught on camera performing the act, there is no doubt that the person caught on tape is Mega-City One's chief protector, after all, there's only one Dredd and it's blatantly him. Except, as you'd imagine, it's not.
It turns out that Judge Cal had engineered a robot to look, act, and, for all intents and purposes, be Dredd, and it's this machine that is sent to perform the deed. This is all part of Cal's power play to take over as Chief Judge and throughout a series of excellent stories, he will come close before Dredd finally puts him down.
If you want to take a closer look at Dredd's past then The Day The Law Died is the perfect jumping on point.