10 Marvel Comics Characters Deadpool Has Killed
9. Mister Immortal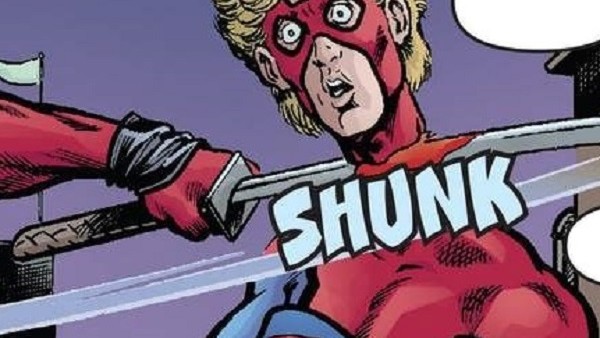 There's a mutant in the Marvel Universe who goes by the name of Mister Immortal. Guess what his superpower is? Yep, he's the comic equivalent of South Park's Kenny. No matter how many times you kill him, he keeps coming back.
Writers have had a lot of fun pitting Deadpool against Mister Immortal over the years. The latter is a form of man called Homo Supreme, who are expected to live until the end of time, and Wade Wilson often makes it his mission to challenge that theory.
Over the years, Deadpool has subjected Craig Hollis to all kinds of lethal punishment, and while he's succeeded in killing him, Mister Immortal only stays dead for a matter of minutes, which is a short length of time even for a Marvel Comics character.
The fourth-wall-smashing merc has decapitated Hollis more than once, tricked him into downing a fatal volume of alcohol and even lodged a remote control in his head.