10 Marvel Pets You Wish You Could Adopt
Forget the heroes for a little bit, it's time to show off the real stars of Marvel.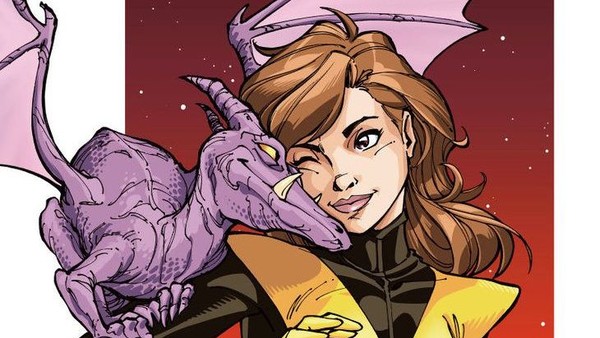 In a universe full of world ending threats every second Tuesday of the month, it's a little tough to find a pinch of happiness. Being a full time superhero usually means there's no time for romance or kids, so it's just an empty house waiting for them at the end of the day. However, there are a lucky bunch of heroes that manage to get themselves an adorable partner to help make life that little bit easier.
In a world where there seems to be more superheroes than sheep, it's not surprising that there aren't many animals that make it into the stories. That's not necessarily a bad thing though, as it means when you do get treat to a nice fluffy boy or a tiny shark with legs, it's just that bit more exciting.
While not all of Marvel's pets are quite worthy of the Pet Avengers when it comes to fighting, they're all absolutely adorable and shockingly under-appreciated. So, prepare to fall in love as it's time to take a look at some of the best, but often overlooked characters in the Marvel Universe.
10. Thori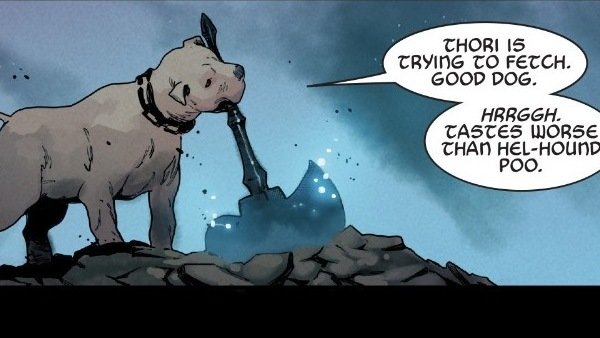 Out of the seven pups sired by Hel-Wolf, Thori was the only one to inherit the traitors of his father. So, while Thori may be adorable, it's probably best to keep your distance from this Asgardian pup.

Loki was given the litter as a gift, but ordered to find new homes for them by the All-Mothers. Yet, the God of Mischief couldn't bring himself to give up the final pup. He saw himself in Thori and chose to keep him for his pet, naming the Hel-Hound after his brother.

Since his first appearance, Thori has seen his fair share of battle alongside Loki, Daimon Hellstrom, Angela and Sera. Most recently though, he's been fighting alongside Toothgrinder the goat to protect the Odinson himself. The two worked together with Brunhilde's steed, Aragorn to rescue Thor, Angela and Valkyrie from the Prison of Angels, before teaming up with Balder and Spider-Man during the War of the Realms.

Given his origins, Thori's temperament is a little hotter than most dogs, literally. He is pyrokinetic, able to travel through space and a great tracker, able to track across dimensions. Thankfully, it's easy to keep him happy. Just give him some meat and plenty of murder. "Thori like murder".