10 Modern Comic Book Runs Destined To Become Classics
9. Jason Aaron's Thor: God Of Thunder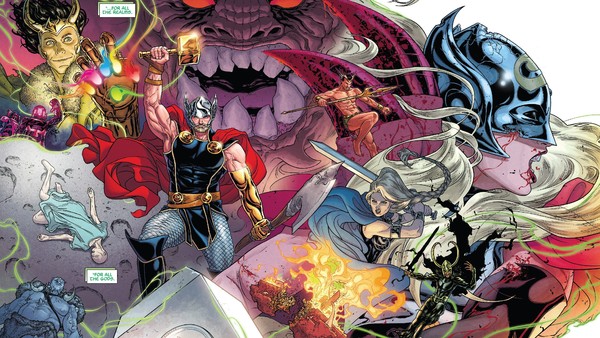 There's a very good reason that Jason Aaron's run on Thor keeps getting relaunched, because he's one of the best people to helm the series since J. Michael Straczynski, and even Walt Simonson.
Aarons vision of the Thor universe is suitably epic, but not so grand in narrative scope that it manages to get lost. It's truly diverse, ranging from grand, sweeping narratives about gods and monsters, to more intimate, character focused material.

Whether you fancy the original Asgardian we all know and love, or want to get into the new adventures of his successor, Jane Foster, Aaron has got you covered in pretty much all areas.
If you love great comic book artwork, this series has the dastardly habit of getting some of the best artists Marvel has on their payroll to put its ideas to ink and paper. From the first outing with Esad Ribic, to Russell Dauterman, to the latest few issues with artist Mike Del Mundo, you can always expect amazing art from this modern Thor series.