10 Most Embarrassing Spider-Man Moments
The Wall-crawler's least dignified moments.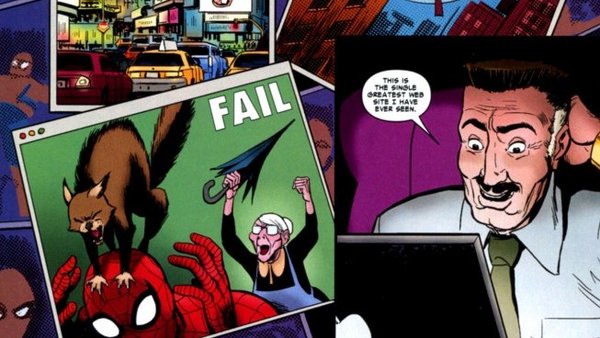 Spider-Man sure is a goof, ain't he?
I mean, that's kind of the whole appeal of the character. All the way back to the original comic in the pages of Amazing Fantasy, the universe was telling Peter Parker "dude, you lowkey kinda suck at everything, and getting superpowers ain't gonna help with that." And ever since, the comic has reinforced that by having his powers arguably make his life a million times worse than if he hadn't gotten them.
Sometimes this is played for tragedy, sometimes for general frustration, but sometimes it's just used to make Peter look like the biggest goober on the face of the earth.
Given his setup of superpowers not making his life any better, combined with his comedic persona, it's no wonder that there are some moments where Peter falls flat on his face and it's nothing short of hilarious.
10. The Spider-Mobile - Amazing Spider-Man #130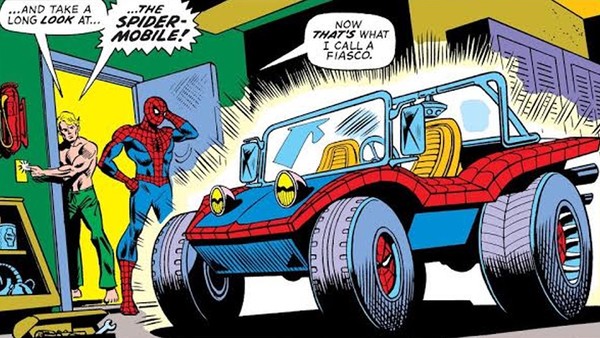 If you think Marvel likes throwing Gerry Conway under the bus these days, you should've seen how the poor guy was treated when he was crafting the greatest Spider-Man run ever.
When Marvel editorial signed a toy deal for a Spider-Man-themed vehicle, Conway was all but forced at gunpoint to find a way to incorporate it into the comic itself. Thus was born, the spider-mobile, one of the most infamously goofy parts of the Conway era.
The funny thing about this book, looking back, is how so much of it is about how this is an obviously terrible idea that is doomed to failure. All the way down to the ones in-story who come up with the idea for the car being a pair of hucksters who, I'm sure by SHEER coincidence, happen to resemble Stan Lee and Roy Thomas.
The Spider-Mobile would quickly exit the story, as Conway had basically nothing but absolute giggling contempt for the idea on a fundamental level. And frankly, who could blame him.