10 Most Hated Retcon Changes In DC Comics
10. Barbara Gordon Is Batgirl Again - New 52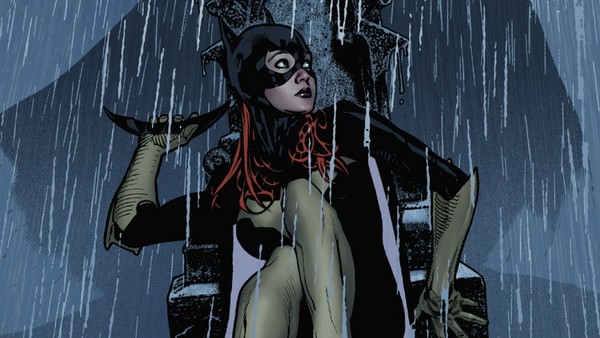 Seeing as how the New 52 was in itself a pretty seismic retcon, you should be warned that a lot of what follows draws upon that event. Starting things off, though, is Barbara Gordon, who found herself back in the Batgirl identity come the reboot. She has remained as the character ever since.
Why is this a big deal? Well longtime Batman fans won't need reminding that one of the most pivotal events in Babs' history came in Alan Moore and Brian Bolland's The Killing Joke. A cruel comic, TKJ saw the Joker paralyse Gordon from the waist down in a bid to traumatise her father, and though it's certainly a divisive comic, it did have some positive consequences. Gordon became the information broker known as Oracle, and went on to serve a pivotal role in the Bat-family as the team's handler, providing some much needed representation in regards to the disabled community.
Fan favourite writer Gail Simone had presided over much of Babs' development in the mid-to-late 2000s on Birds of Prey, and was immediately tapped to write the character in the New 52. Controversy would later follow when Simone was taken off the book, only to be brought on following a backlash, but the main issue still stemmed from the fact that Gordon's disability had been erased, depriving fans of a powerful symbol.
And it's still stuck, almost a decade later. When Stephanie Brown and Cassandra Cain had both owned the role for as long as they have, this particular retcon felt cruel and unnecessary.
Ewan Paterson
WhatCulture's very own Comics Editor. Cats, comic books and spaghetti westerns are my thing. Rants about stuff @EwanRuinsThings
See more from Ewan