10 Most Inappropriate Superman Storylines
Superman is immune to nearly everything except cringe-worthy and inappropriate storylines.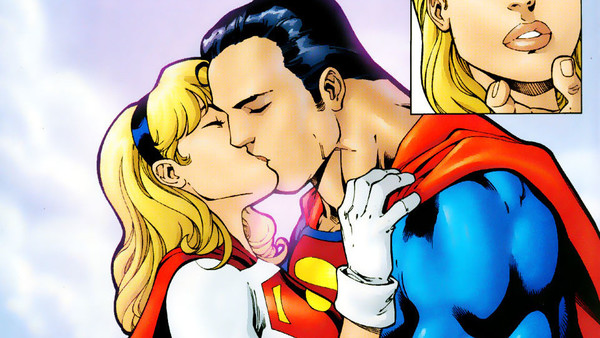 Superman has been around for 84 years and has gone through a lot of changes since his introduction in Action Comics #1 in 1938. He has gone from an obscure social crusader to a pop culture icon. A number of writers and artists have come together over the years to put their stamp on the modern myth of the Man of Steel.
Some of the Man of Tomorrow's storylines have ventured into the odd, the offensive, or the downright silly over the decades. These stories have either portrayed Superman and his cast of characters in a manner contrary to the way they normally act, placed them in unusual situations, or introduced characters that make the stories go off the rails.
Other stories are just "of that time", meaning what was said or done may have been acceptable then but is offensive to our modern sensibilities. Another explanation could be summed up by the term the "Silver Age", a period rife with all kinds of weird, wacky, and odd tales. There is also shock value, as some writers can only pen an interesting story by doing something to shock the reader.
10. Superman Spanked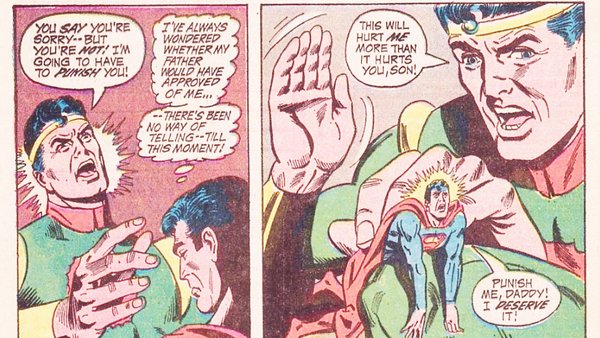 World's Finest #201 is one of those Silver Age stories that started out with a simple enough premise but somewhere along the line, it takes a hard turn into the strange. And the fact that it was written by the astonishingly talented Denny O'Neil proves that even legends can have an off day. The story starred Superman and Green Lantern, with a guest appearance by Doctor Fate.
Clark and Hal got into an argument on how to save a plane. One of the Guardians of the Universe appeared and suggested that the pair settle their argument on a more cosmic scale. Soliciting the help of Doctor Fate, the first to reach an enchanted purple dragon wins. However, the pair must face their greatest fear. For Kal-El, that is the disapproval of his father, Jor-El.
The psychological angst is a powerful story point but the sight of a grown Superman being spanked by his gigantic father, wailing and screaming "Punish me, Daddy! I deserve it!" is extremely unsettling. And then to turn on a dime and realize that it is all an illusion and that Fate is a disguised Felix Faust not only bends credibility but breaks a few of its bones.