10 Most Ridiculous Superheroes Of All-Time
6. Color Kid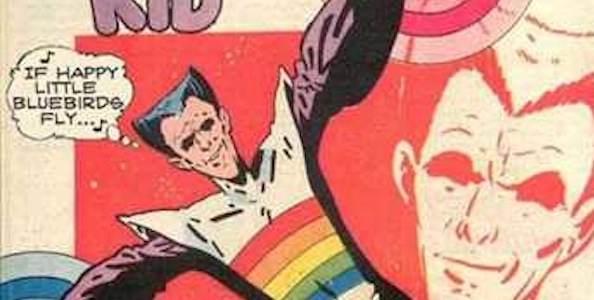 Okay, so, we don't know who thought up the idea for Color Kid, but it wasn't somebody who wanted to leave a lasting legacy within the comic book medium. For Color Kid's powers allow him to...
change the colour of anything
! Now we're not even sure that this would be an enviable power in real life, 'less you were a painter/decorator or an entertainer at children's parties. So how did Color Kid utilize his powers to defeat super-villains? Uh, well, he would often change the colour of the sky and ground, temporarily confusing his opponents whilst he, like, fired "black" at them. Which is cool. Right?
Right
?