10 Strongest Forms Of The Hulk
You wouldn't like him when he's angry... especially if he's one of the strongest Hulks out there!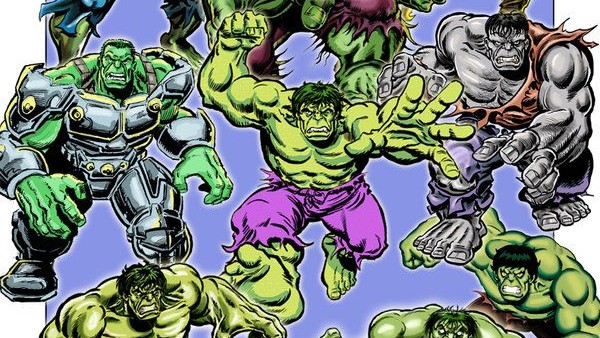 Since Bruce Banner and the Incredible Hulk were first introduced in The Incredible Hulk #1 back in 1962, there have been a great many versions of the Hulk. Whether it's the original green guy who just wanted to be left alone or his futuristic alter-ego, every Hulk is incredibly strong.
Still, the first version of the Hulk only transformed at night, and he wasn't the sharpest tool in the shed. Older, more experienced versions of the Hulk were smarter, stronger, and far deadlier than his first incarnation. And of course, there are other people who are the Hulk, and Bruce isn't the only one you wouldn't want to make angry.
His cousin, the General who chased him, and others from far off in the future have taken up the burden of transforming into a green (or red) version of The Incredible Hulk, so there's a lot of competition when it comes to determining which Hulk is the strongest.
In the past few decades alone, there were dozens of Hulks introduced, so the giant, green rage monster has some competition. The strongest Hulk, is the one who could beat the snot out of everyone preceding him on this list.
10. Hulk 2099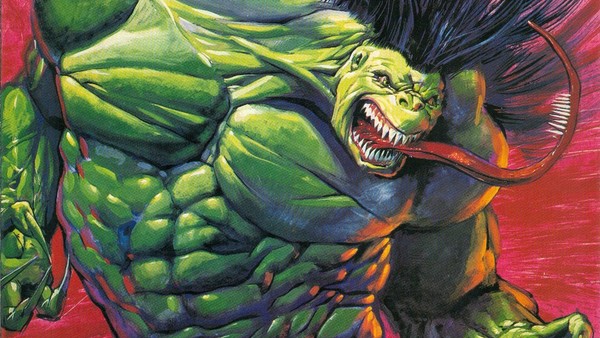 The Hulk in Marvel's 2099 universe, otherwise known as Earth-928, is very different from his 20th-century predecessor. In 2099, John Eisenhart worked as a studio executive for Lotusland Productions, which is where he researched a nomadic cult called the Knights of Banner. The cult worshipped the Hulk and wanted to recreate him in the 22nd century.
They experimented with gamma rays, and Eisenhart wanted to get their story for an upcoming movie, but they refused. Eventually, he joined the Knights, and when their gamma device detonated, he was caught in the blast, transforming him into a new Hulk.
When Eisenhart transformed, he looked vastly different from earlier versions. Like his predecessor, his strength augments with rage, and his baseline is slightly higher than Banner's. He's nearly invulnerable and has a healing factor that rivals that of Wolverine. One thing he has over other Hulks are razor-sharp claws and a disturbingly long prehensile tongue.
The claws provide an added attack, as they can slice through steel. In the beginning, Eisenhart could control his transformations and was able to completely retain his intellect, though he was significantly more enraged in that form. Eventually, the psyches of both forms separated into two distinct beings, and rage became the Hulk's dominant attribute.