10 Things Every DC Comics Fan Forgets About Sinestro
With the ability to inspire great fear, Sinestro is one of the deadliest beings in the DC Universe.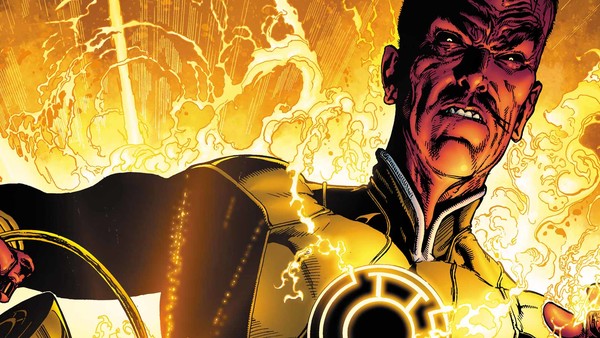 Once thought to be the greatest Green Lantern of all time, Sinestro became one of the most feared villains in the universe and a constant thorn in the side of Hal Jordan, John Stewart, and the rest of the Green Lantern Corps. Originally, the only wielder of the yellow ring, Sinestro created his own Corps based on the concept of fear.
Thaal Sinestro was an anthropologist on the planet Korugar. While working at a dig site, injured Green Lantern Prohl Gosgotha crash-landed. He passed his ring onto Sinestro in time to defend himself against a Weaponer of Qward. Their battle destroyed the site that Sinestro had been restoring but he defeated the Weaponer. Gosgotha asked for his ring back to heal his near-fatal injuries but Sinestro refused and let him die, unbeknownst to the Guardians.
When Hal Jordan was selected as a Lantern, Sinestro was his training officer. Jordan was shocked at Sinestro's brutal and totalitarian control of his own planet. When Jordan called other Lanterns for assistance, Sinestro's actions were revealed and he was ejected from the Corps by the Guardians and banished to the antimatter universe.
10. The Sinestro Corps Has Their Own Oath.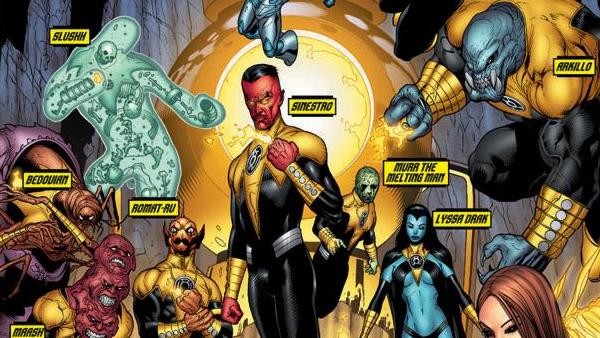 The "Oath" has become one of the most recognizable aspects of Lanterns next to the rings. In fact, recitation of the oath is generally done during the charging of the rings, which happens once every 24 hours for most ring bearers. Each oath is specific to the color on the emotional spectrum that recites it.
Earth's first Green Lantern, Alan Scott, wasn't directly connected to the Guardians of the Universe or the Corps. He got his powers from the mystical Starheart within which the Guardians had to collect all the random magical energy and sought to contain it. His "oath" was just something he said at the end of his first adventure in All American Comics #16 in July 1940.
Hal Jordan began to use the familiar Green Lantern oath when charging his ring and eventually found that all Lanterns used a similar oath, although there were changes based on culture, sensory issues and more. It was discovered with the Emotional Spectrum that each core had an oath. The oath for the Sinestro Corp is especially sinister because it talks of great fear and extols Sinestro's might specifically.