10 Times Green Arrow Has Killed
The Justice League's Emerald Archer has taken lives on multiple occasions.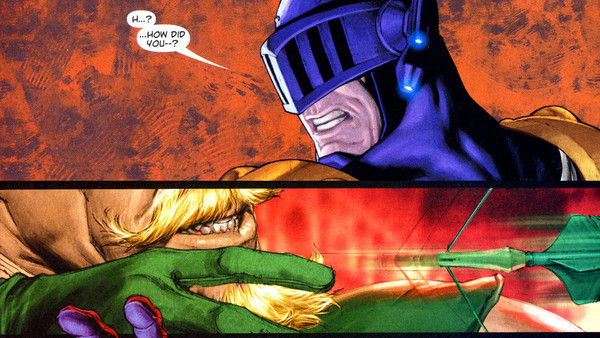 Throughout CW's Arrow eight-season run, Oliver Queen managed to rack up a kill count of 100+. The show was massive success and springboarded other shows like The Flash and Supergirl.
However, fans were a bit miffed at first seeing Green Arrow portrayed as a murderer. In the comics, the Chili-loving archer has a strict moral code and would only kill if he was left with no choice. When he fires his arrows at criminals, his intention is to stun or injure, not kill. (Except when he uses the boxing glove arrow. That's just for humiliation.)
Sure, the goatee-sporting superhero is tough and can be excessively violent but he's not a killer, is he?
But there have been times in the comics where Ollie has taken a life. Most of these kills were accidental or in the heat of the moment. However, there have been occasions where the Justice League's top archer performed what can only be classified as pre-meditated murder. It may not be a common occurrence but there is no question that Green Arrow has committed murder on several occasions.
10. A Rabbit - Green Arrow: Secret Files And Origins (2002)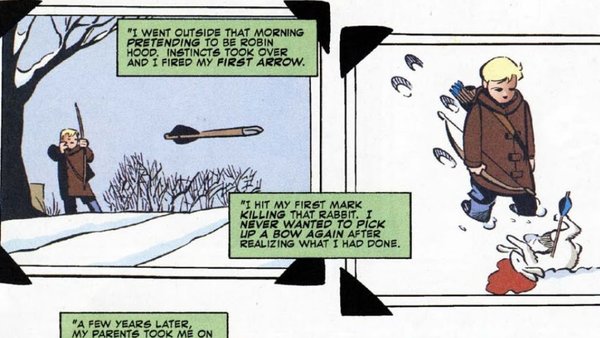 When Oliver Queen was a boy, he was gifted with a bow and arrow on Christmas Day. While playing around with it, he shot a white rabbit, killing it. Ollie felt so ashamed, he never wanted to touch a bow again. Little did he realise that this mentality would change his life forever.
Several years later, Ollie and his parents, Robert and Moira, went safari hunting. Ollie refused to take part in the hunting, saying he could not take the life of another living thing.
Suddenly, a herd of lions cornered the Queens and attacked Ollie's parents. Ollie instinctively picked up a bow and arrow to protect them. However, he was so rattled by his experience with the rabbit, he hesitated.
He eventually shook it off, allowed his primal instincts to take over, and shot the lions dead. After the herd fled, Ollie realised his parents had succumbed to their wounds and perished. In his own words, "I lost my parents, in no small part because I hesitated." To make amends, Ollie vowed to protect the world from evil, using his trusty bow.