10 Times Superheroes Fought The WRONG Villain
Daredevil's most famous adversary was originally Spider-Man's...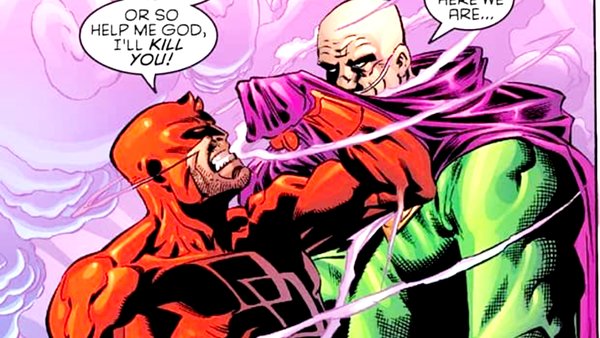 The really funny part about having a shared superhero universe is that characters from other books can just... show up, unannounced. No one really bats an eye when Batman appears in Metropolis or when Spidey goes swinging with Daredevil. They're pals - what do you expect?
But if you want some real fun, you explore what happens when those superheroes run afoul of someone else's bad guy.
While if done wrong it can just seem out of place, if done right, it can make the universe feel all the more alive by giving these disparate characters their own dynamic between each other. It's always fun to see what happens when you take a hero and a villain who seem completely mismatched in terms of style, tone, and power level, and see how both parties adapt to the new challenge. And if you do it REALLY right, you can fundamentally redefine both characters forever.
These superheroes really had no business tangling with these villains, but that just makes it all the more fun. to watch.
10. Daredevil And Mysterio - Guardian Devil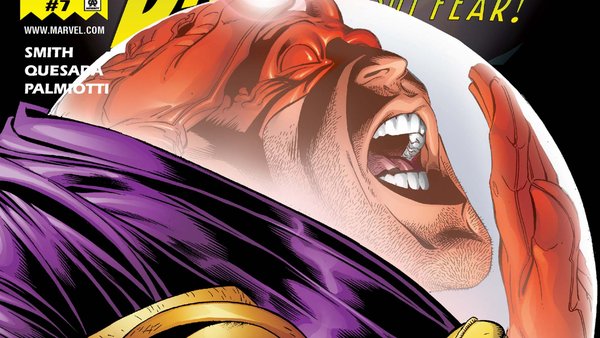 If you want good old fashioned comic book weirdness mixed with eighties gen-x cynicism, look no further than the library of work by one Kevin Smith. And nowhere is this mix more starkly apparent, for good and for ill, than in his brief tenure on Daredevil. Specifically, when Daredevil took on Mysterio in the Guardian Devil storyline.
Frankly, any storyline involving Mysterio has no right to be anything other than wacky comic book goodness. In this story, Mysterio tricks a teenage girl, and by extension Daredevil, into thinking she's pregnant with the antichrist, due to being diagnosed with an inoperable brain tumor and wanting to go out by driving Daredevil mad.
After some insane and tragic shenanigans, including the murder of longtime love interest Karen Page, Daredevil finally runs Mysterio down and does the worst thing you can do to someone as obsessed with showmanship and appearances as he is: he riffs his scheme to pieces and berates him as unoriginal, pointing out how previous villains have done the exact same thing he did, and always unsuccessfully.
Realizing that he failed to break the Man Without Fear, and not wanting to go out via some brain tumor slowly killing him, Mysterio kills himself straight after.