10 Times The Joker Basically Defeated Himself
Joker's greatest enemy isn't Batman... it's himself.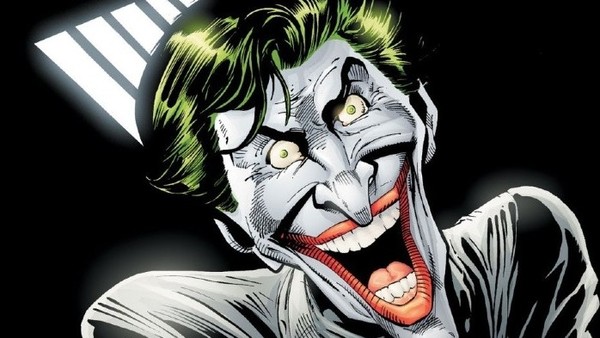 We all know Batman's greatest enemy is the Joker. The Dark Knight and the Clown Prince of Crime have been caught in each other's orbit for so long, they seem destined to face one another forever.
No matter how many times these two comic titans tangle with one another, the Joker is always defeated. But he's not always beaten by Batman. More often than not, the Joker is thwarted... by the Joker.
Whether he has been foiled by one of his own traps, his henchmen, or his own incompetence, it's clear the jester of genocide is his own worst enemy.
However, the main reason why he never wins is because he rarely tries to kill Batman. The Joker refuses to snuff out Gotham's protector since he wouldn't have anyone else 'as fun' to torment. The ace of knaves takes so much joy in psychologically torturing his greatest foe, he has to keep him alive to satisfy his own psychosis.
Ironically, this twisted mindset has led to the Joker being responsible for his own downfall more times than one can count. Here are all the times the Joker was his own worst enemy.
10. He Stabs Himself - Batman #1 (1940)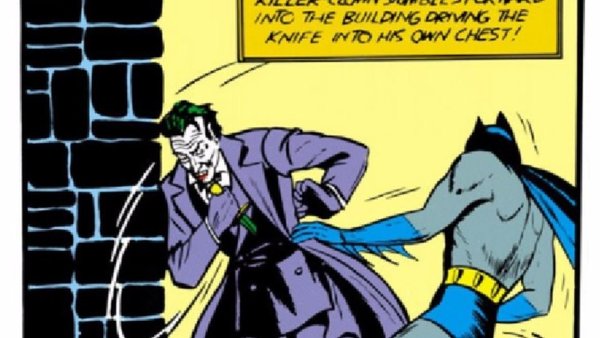 In Batman #1 in 1940, Batman came face-to-face with the Joker for the first time. After being defeated by the cowled detective in their first encounter, the killer clown breaks out of jail and plots his next wicked scheme.
After slaying several prominent figures in the city, Batman and Commissioner Gordon agree to lure the Joker out to capture him. After Gordon encourages the press to print a series of articles on a highly desired gem called the Fire Ruby, the Joker attempts to steal it. When Batman and Robin locate the cackling criminal, they engage in a battle, which concludes with the Joker attempting to plunge a dagger into the superhero's heart.
As Batman dodges the blade, the purple-clothed gangster stabs himself in the chest, seemingly killing himself. In the last panel, a couple of police officers investigate the Joker's body, only to learn he is still alive. Interestingly, the iconic supervillain was meant to die at the end of this issue, but the writers decided to make him a recurring enemy of Batman instead.
This issue proves the Clown Prince of Crime has been defeating himself ever since the beginning.