10 Times The Justice League Were Utterly Destroyed
DC Comics' premier super team has been called to make the ultimate sacrifice on several occasions.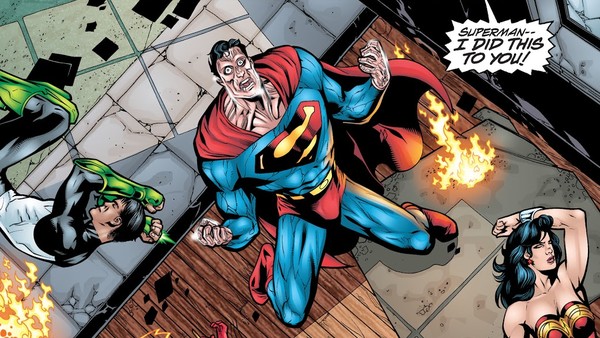 Premiering in 1960's The Brave and the Bold #28 and created by legendary editor Julius Schwartz and writer Gardner Fox, the Justice League of America worked together as Earth's first line of defense against all threats, be they terrestrial, extraterrestrial, supernatural, or inter-dimensional.
The official formation of the JLA occurred when Earth was invaded by Appellaxian warriors. The aliens attacked different regions of mankind's homeland and drew the attention of Aquaman, the Flash, Green Lantern, the Martian Manhunter, and Wonder Woman. After toppling their own alien enemies, the heroes came together to face an otherworldly warrior who turned them into wooden slaves. With the additional help of Batman and Superman, the day was won and the Appellaxians were driven away.
After the Flash suggested they form an official team, these heroes set up their first headquarters in Happy Harbor, Rhode Island - as shown in Justice League of America # 9.
The JLA has expanded and changed regularly over the years, but as often as the team has grown in both numbers and successes, it has also shattered under the weight of its own failures.
On several occasions, villains have destroyed the team, but just as often, this group of complicated individuals with lives, responsibilities, and problems have struggled to hold the League together.
10. A "Crisis Of Conscience" Killed The Team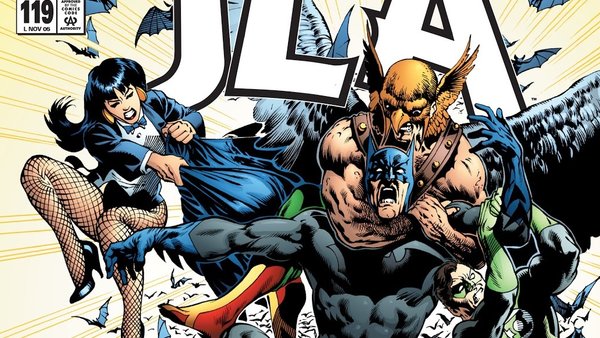 The Crisis of Conscience was a story arc that ran from JLA #115 to JLA #119 and was written by Geoff Johns and Allan Heinberg and drawn by Chris Batista and Mark Farmer. It was a companion piece to the Identity Crisis miniseries featuring the murder of Sue Dibney and a conspiracy of secrecy by the "Satellite" Justice League.
Wally West gathered the members of the "League within the League" together to tell them that if they didn't tell Batman about the time they mindwiped him, he would. An argument ensued and Martian Manhunter, who had just learned the truth, said that Bruce already knew and traveled to Gotham to see him. Also, the Secret Society of Super-Villains had reformed when their own mind wipes were reversed. The League and Society battled twice before discovering that Despero was behind restoring the Society's minds.
In a battle in the Batcave, half of the League members were controlled by Despero and battled the other half with deadly force. The return of Red Tornado and the intervention of Zatanna turned the tide. She chastised her team for nearly killing each other while using Despero as an excuse. Z used her magic to mindwipe the Society and fix Wayne Manor before quitting the team for good. All but four Leaguers left, and J'onn looked at new recruits when the Watchtower exploded.