10 Worse Things Mr Freeze Has Ever Done
Some people do crazy things when they're in love.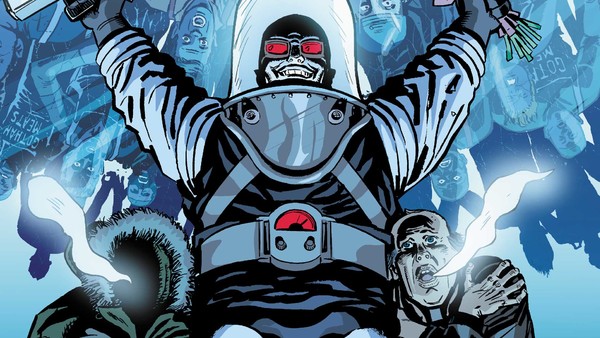 As a classic member of Batman's rogue gallery, Mr Freeze is one of the Dark Knight's most prolific enemies. Starting off as a throw-away character called Mr Zero in the 1960s, Freeze was transformed into a more complex character in Batman: The Animated Series.
Victor Fries became a scientist who was fascinated with cryogenics. He fell in love with a woman called Nora, but after learning that she'd contracted a fatal illness, Victor was determined to find he cure.
He froze Nora in suspended animation, only to have his experiments ruined by his boss, Ferris Boyle. The interference caused an explosion, which lowered Victor's body temperature to the point he could only survive with a special suit. Vowing revenge on Boyle, Mr Freeze turned to a life of crime.
Freeze's tragic origin story ties into his desire to bring his wife back to life. In his quest to cure Nora's disease, Freeze has done terrible things in the name of love. Other times, Freeze has been so focused on his cryogenic research that he's killed anyone who stood in his way, but sometimes his cold-hearted nature can take things past the extreme, to the point where he's cemented himself as not just one of Batman's greatest adversaries, but also his most ruthless.
10. Freezing Animals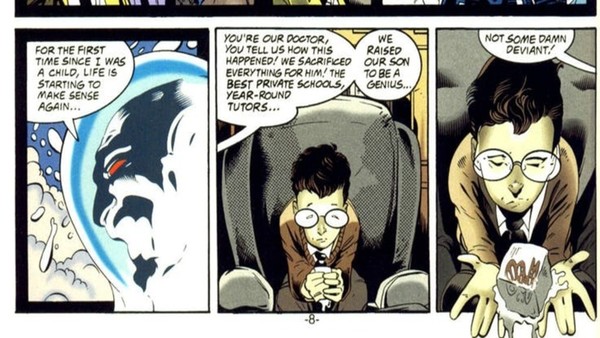 Freeze developed an interest in the cold long before he met Nora. As a boy, he felt connected to the snow, intrigued by how it could preserve objects so perfectly. To stimulate his interest, he started freezing animals as a hobby. Victor encased whatever small creatures he could find, i.e. butterflies and squirrels.
During his experiments, Victor would start by freezing a small part of the animal to see how it was affected. In his adult life, he admitted to the Penguin that his most vulnerable subjects were birds, noting how even a tiny bit of frostbite could make his subjects helpless.
When his parents found out they were horrified. They sent Freeze to therapy in the hopes that it would fix him. He continued to be interested in cryogenics, so his parents shipped him off to a strict boarding school that discouraged individualism. Miserable and detached from humanity, Victor withdrew into himself.
Animal cruelty is an early warning sign in children who display psychopathic tendencies. Victor grew out of this habit when he met Nora in college, but it still laid the foundation for who he would become. Perhaps if he'd never met his wife, Freeze would have gone down a dark path all the same.