10 Worst Things Hawkman Has Ever Done
In his thousands of years of life on Earth and elsewhere, Hawkman has done some questionable things.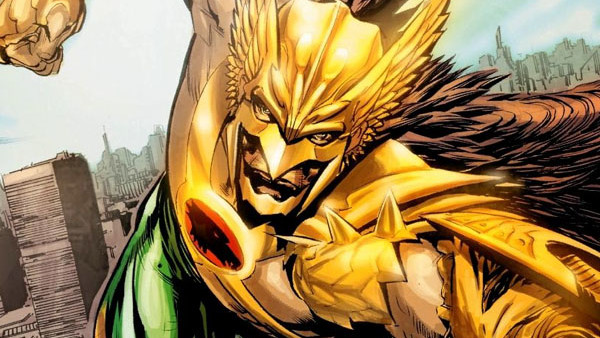 Hawkman is the name used by a number of men throughout the history of the DC Universe. Most have also used the secret identity of archaeologist Carter Hall. The character was originally created by writer Gardner Fox and artist Dennis Neville, and first appeared in Flash Comics #1 for DC Comics' precursor All-American Publications in 1940.
Each iteration of Hawkman has used a harness created from the mysterious Nth metal which, when coupled with large feathered wings, allows him to fly, and the characters also possess enhanced strength and healing, among other skills. They also favor the use of weapons from the ancient past, like maces, swords, spears, nets and the like over conventional or even high-tech weapons like laser blasters.
Hawkman was either the modern reincarnation of ancient Egyptian prince Khufu or Thanagarian police officer Katar Hol. These two conflicting identities, multiple universes ending and rebirthing makeovers, and various writers trying their best to make some sense of the original Hawkman concept while still trying to tell their own story, have burdened Hawkman with one of the most convoluted backstories in comics' history.
In any incarnation, he can be a man with a temper, to say the least. Be it in a past life, an alternate identity, or as the modern hero himself, that volatile nature has occasionally Hawkman him to do some less than heroic things.
10. The Brutality Of His Literally Medieval Weapons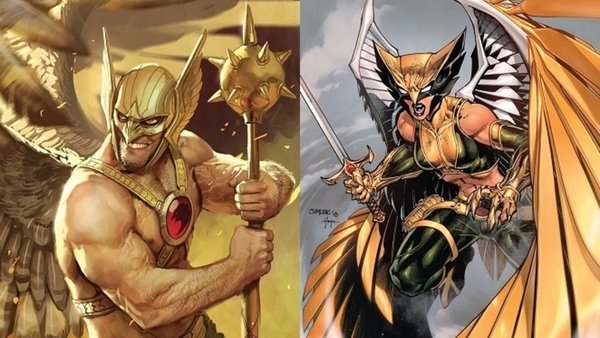 Hawkman tends to favor the archaic weapons of the past. This includes spears, shields, and nets. But the two weapons that the Winged Wonder tends to favor over all others, are the mace and the flail.
The mace is the weapon that is most commonly associated with Hawkman and the one he uses most often. As an archaeologist and the curator of the St. Roch Museum, he has access to maces from a variety of eras. A mace is a large metal ball that may or may not have rounded knobs on it that is attached to a long wooden or metal handle. It doesn't have spikes. That is a different weapon called a Morning Star, which is spiked all around with a long spike at the top. The flail is a spiked ball attached to a handle by a rope or chain.
The problem with these weapons, is that they are inherently deadly and there is no way for Hawkman to use them in a non-lethal way. It is one thing if Carter were to hit Solomon Grundy with his mace, but what about the average bank robber? Considering the fact that Hall is many times stronger than a normal man and flies at speeds in excess of 200 MPH, it's simple physics that a mace hit would shatter every bone in the average person's body.