10 Worst Things Namor Has Ever Done
Hero or villain, the Sub-Mariner has never been one to shy from controversy.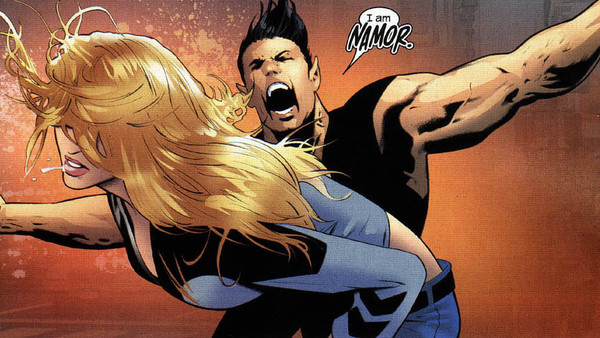 As one of Marvel's oldest characters, Namor The Sub-Mariner has a history that connects him to the superhero and supervillain communities. The King of Atlantis has been a foil to every major Marvel team, including the Avengers, X-Men, Invaders and Defenders.
At other times, he's played the vengeful anti-hero who has struck back against the surface world for the mistreatment of the ocean and the Atlanteans. In order to achieve his goals, he's not hesitated to team up with villains like Doctor Doom.
Stubborn, complicated and arrogant, The Sub-Mariner has maintained a fierce independent streak that has put him at odds with heroes and villains alike.
While Namor has illustrated the capacity for good, there is no denying that he has committed heinous acts in his life. Some have been carried out in the name of protecting his people, while others have come from a place of selfishness and rage.
Whatever his motivations, the Avenging Son has never stopped to second guess himself. When he's committed to a goal, he'll see it through no matter the consequences. Imperius Rex!
10. Attempting To Seduce The Invisible Woman (Multiple Times)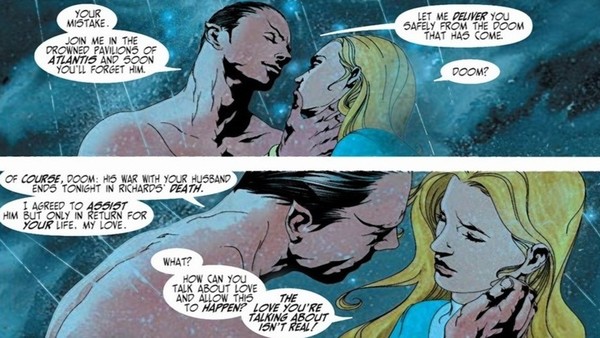 As a notorious womaniser, Namor is prone to flirting with whatever beautiful women come his way, even when they are spoken for. None have beguiled him quite like The Invisible Woman. Namor first met Susan Richards when the Fantastic Four helped to restore his memory of Atlantis. Once he'd regained his memory, Namor instantly fell in love with Susan and tried to take her back to his kingdom.
This incident set the tone for their relationship. Namor has continued to flirt with Susan in the hopes that she would leave her husband, Mister Fantastic. The Sub-Mariner and Mister Fantastic's rivalry has run the gamut from heated words to full-blown fighting. When Namor and Reed were members of the Illuminati, he flat out told Reed that he had tried to get Susan to come with him to Atlantis.
But despite Namor's best efforts, the Invisible Woman remained faithful to her husband.