8 Alternative Comics That Would Make Killer Movies/TV Shows
In the age of comic book adaptations, these unadapted on-page heroes would be awesome on-screen.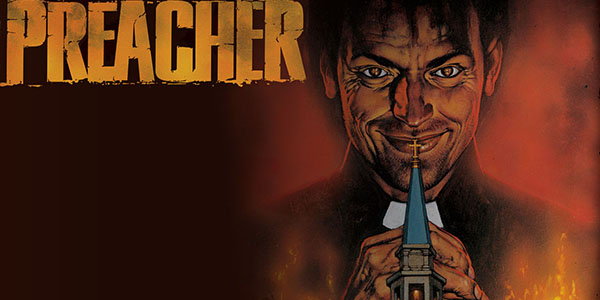 Comics, especially those outside of the fights n' tights mainstream, are an efficient, direct, and aesthetically beautiful means of storytelling. While it costs millions for Hollywood's Iron Man to blast a bad guy through a wall, Jack Kirby's Iron Man could do the same for a cup of coffee and some art supplies. The reader does the rest of the heavy lifting, no effects budget required. (Unless you count allowance money spent on cases of nutmeg in the seventies. Bless you, Jim Starlin...) Still, Hollywood has gotten better at adapting comics, and not just those from Marvel and DC. Movies like American Splendor and Ghost World have already proven that some stories are universal, even those that began as lowly, static images drawn by odd loners. If the source material is approached with respect, the comics on this list would make fine films and television shows... even if audiences have no idea where they came from.
8. Evil Ernie
Chaos! Comics looked poised to take over the world in the nineties. Their Lady Death character was the Mae West of the bad girl craze, a trend that never really went away. They even had WWF comics during that company's late nineties heyday. While Chaos! folded in 2002, many of their characters lived on, among them Evil Ernie, the first, best example of what creators Brian Pulido and Stephen Hughes could do with horror comics. Little Ernest Fairchild, the son of abusive parents, has the ability to make terrible things happen by drawing them. He is sent to an institution to undergo treatment, but winds up channeling the energy of Lady Death, a hallucination who promises to love him forever if he kills everyone. Literally, everyone. Given that the first Evil Ernie arc was originally written as a screenplay, a movie would be a natural fit for this character. The only way it could be done right, though, is if Brian Pulido were actually involved. Dynamite owns Ernie now, while Pulido still owns Lady Death. An Evil Ernie movie without Pulido or Lady Death would be a grave mistake.