8 Worst Things The Riddler Has Ever Done
Riddle me this: What's purple and green, and bleeds profusely?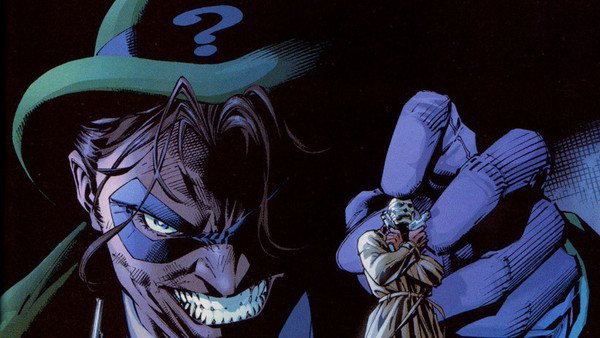 Having made his comic book bow in 1948's Detective Comics #140, The Riddler has gone on to be one of Batman's most beloved and infamous rogues. Of all the names to have tangled with the Caped Crusader over the decades, few are as notable or have done as much damage as Edward Nygma.
Whether it's from his time in the funny books, his various live-action appearances, video games, or even animated outings, Nygma has proven to be one of the Dark Knight's most challenging foes. He may not be a brutal bruiser or beefed-up tough guy, but Eddie has something that few other villains have - an IQ that's more than enough to push Batman to his absolute limit.
Like all good villains, The Riddler has done some truly devious, shocking things during his career of criminal activity. And there's an argument to suggest that Nygma's antics are even worse than his villainous colleagues due to the fact that he often targets the mind and mental toughness of the World's Greatest Detective.
On that trail of thought, then, here are the eight worst things that Edward Nygma has ever done...
8. Drugging Barbara Gordon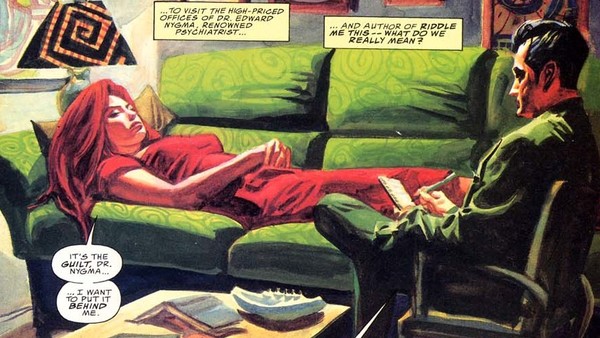 DC Comics' Elseworlds stories always allow for things to be shook up a little, and the alt-world Thrillkiller tale saw The Riddler become a total creep. Well, an even bigger creep than usual, that is.
Thrillkiller takes place in a 1960s Gotham City in which Batman doesn't exist. While the Caped Crusader is absent from this world, Gotham does still have a Batgirl and Robin. And it's with Barbara Gordon that Edward Nygma's eerie side really starts to show itself.
In this 'what if?' story, Nygma is a psychiatrist and award-winning author rather than an all-out, suited 'n' booted supervillain. That doesn't mean he's not a nasty piece of work, however. So much so, Edward takes advantage of Barbara upon her deciding to pay him a visit in a patient capacity.
Purposely giving her ridiculously strong Valium and other medication, Nygma turns Batgirl into a near-comatose zombie who hangs around people she'd never usually associate with. And it's not even Barbara who manages to put a stop to all of this, for Riddler's sinister game is only halted once Jim Gordon and Alfred step up and strongarm the villain.