9 Avengers Fates Worse Than Deaths
Those times where Earth's Mightiest Heroes were left in horrendous situations.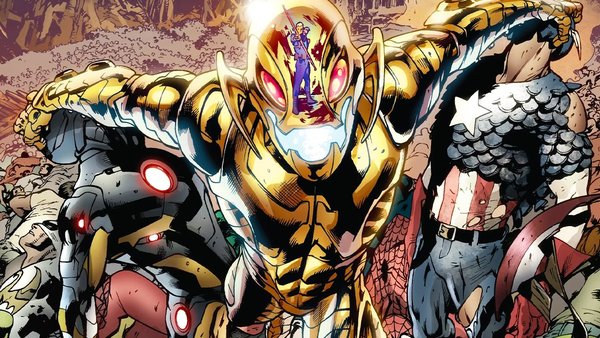 As a collective unit, the Avengers have been a major part of Marvel Comics' dating all the way back to September 1963. There, in The Avengers #1, readers saw Iron Man, Thor, Hulk, Ant-Man and the Wasp come together to form Earth's Mightiest Heroes. Just three issues later, Captain America would likewise join the Avengers ranks.
Over the decades, a who's who of Marvel names have been a part of this super-team. To merely scratch the surface of those names, Spider-Man, Black Panther, Namor, Scarlet Witch, Quicksilver, Vision, Black Widow, Captain Marvel, Moon Knight, Luke Cage, Daredevil, Iron Fist, Captain Britain, Doctor Strange, Nova, Deadpool, Ghost Rider, Blade the Fantastic Four, and countless X-Men are just the tip of the iceberg when it comes to those who have called themselves an Avenger.
Of course, as is ever the case in the world of comic books, it's not always been sunshine and rainbows for these heroes. While some figures have unfortunately died for the cause, others have been left in predicaments where death seems like a far better alternative to what they're having to live through.
With that in mind, then, here are nine such examples of those times where an Avenger faced a fate far worse than death.
9. Being Unable To Control The Monster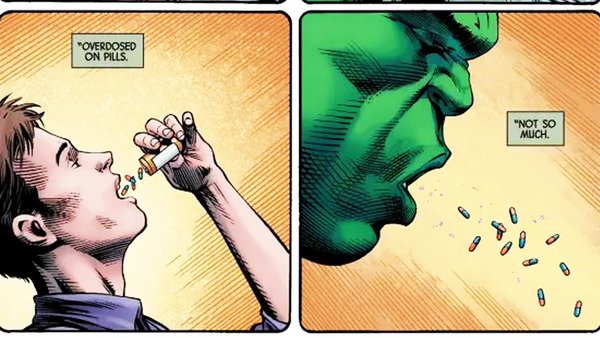 There's no doubt that Bruce Banner deserves a spot on this list, for the poor fella has literally tried to take his own life at several points over the years. In Banner's eyes, death has at times been viewed as a better option than being the Hulk and having to deal with everything that comes along with transforming into the Jade Giant.
Stories such as Hulk: The End find Bruce desperate to die, but all such attempts are thwarted by his monstrous alter-ego. In that particular case, we find a Banner who is the last surviving human in an apocalyptic future. Desperate to end his suffering and loneliness, Bruce continuously contemplates suicide - all while the Hulk refuses to let Banner die.
This has been a recurring theme over the decades, with the Hulk at times viewed by the masses as an uncontrollable savage beast that's been responsible for countless deaths and destruction. And to be fair, the World-Breaker has been an uncontrollable savage beast that's been responsible for countless deaths and destruction.
So tired of having the Hulk carry out such acts, Bruce has tried time and time again to take his own life in order to put a halt to the Green Guy's rampages.
Just in 2019's The Incredible Hulk: Last Call alone, readers saw Banner detailing suicide attempts where he's thrown himself off a cliff, purposely overdosed on pills, sliced his wrists, and tried to shoot himself in the head. Each and every time, he's thwarted by the Hulk.